Pyrénée relaxing at sunset, original version
Pyrénée relaxing at sunset, original version
Pyrénée relaxing at sunset, original version
by
Kuroko8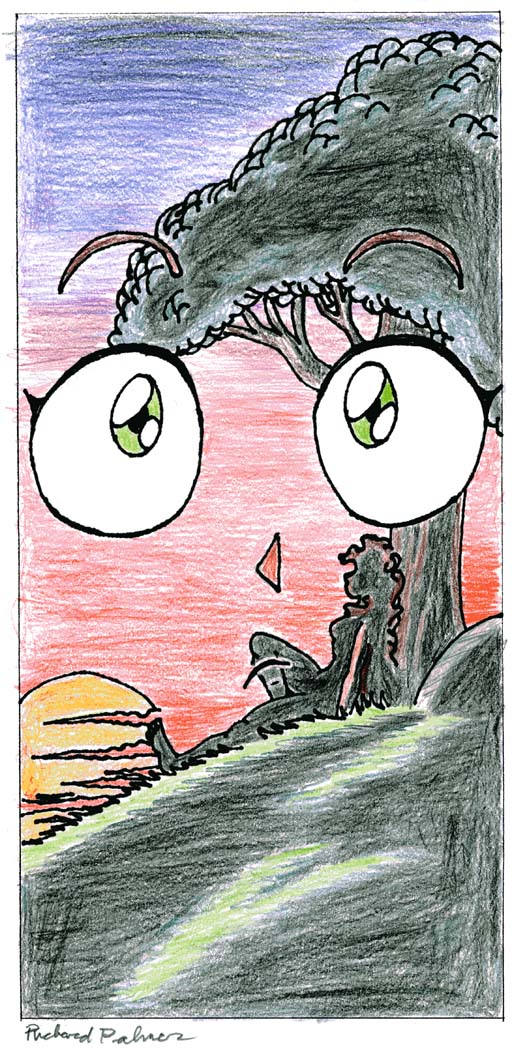 Description
Alternate Title: Pyrénée détendant au coucher du soleil
This was the original version of my 'Pyrénée at sunset' pic, one that I drew during one of the Art Club meetings at the college, and I thought was gone for good until we found it again only a few days ago. This was supposed to be a first draft for a club project we were working on, painting images on the plastic covers for the lighting fixtures, but it's nice enough on it's own to be posted.
Even though the other 'Pyrénée relaxing at sunset' image was drawn to replace this pic, there are enough differences to warrant the posting of both of them… I think.
This pic wasn't originally supposed to be a Pyrénée pic, the character was supposed to be generic, but when it came to illustrating the hair, well… I've just enjoyed drawing the curly hair that Pyrénée has, it always provides some sort of challenge when drawing it. That's probably why I've done so many illustrations of her. I also like the Anime face in the foreground, it was an interesting idea and it turned out rather well.
(For those of you who want to find out more about the Pyrénée graphic novel, take a look at
http://www.p-synd.com/wild/pyrenee.htm
, so far as I know it's the only English language Pyrénée site out there).