New Demon Zelimir Cover
New Demon Zelimir Cover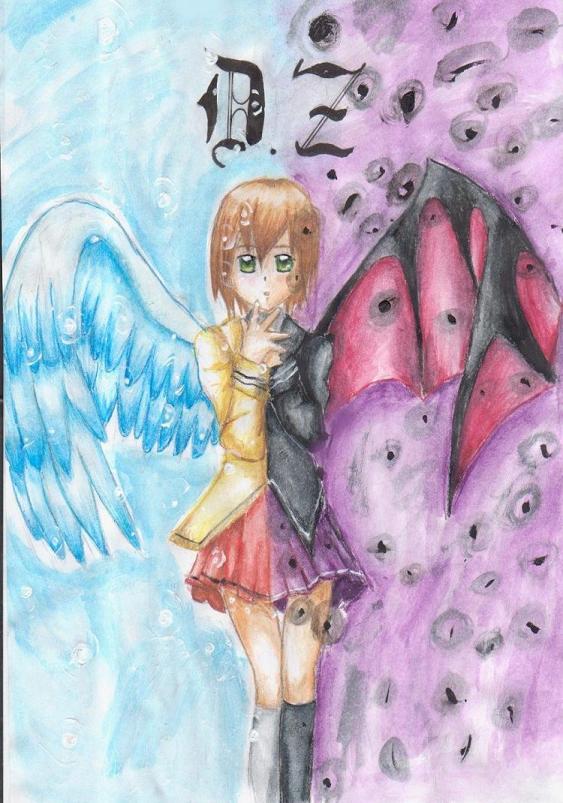 Description
Okay! So I finally finished the new and improved cover! IT's still stupid looking and messing but at least it's not bad as
the other one
>>
::SUMMARY::
Yori was on her way out of school when two strange guys walking by her and she is kidnapped and brought to their home. There she learns the heart-breaking fact that she is going to die soon and that she must come to the demon world....
[/b]  
Here is the first page
and here is the latest page
Demon zelimir on Smack Jeeves> (click it stupid)
If the next page link is not there it will say one of 5 things: LAYOUT, SKETCH, INK, SCREENTONE, or PENDING.
LAYOUT- I'm still making the boxes
SKETCH- Still sketching the poses
INK- Inking out the page
SCREENTONE- Doing touch-ups and screentoning
PENDING- Finished and submitted; just waiting to be approved by FAC.
I have a new manga called
Baka no Ran
, it is newer and I'm using my computer mostly on it unlike this one so it's a bit better looking I guess, you can take a look if you want =3.
General Info
Comments
25
Media
Watercolor
Time Taken
2 hours
Reference
I referenced some picture for the hand