Intelligence Squad- Lines
Intelligence Squad- Lines
Intelligence Squad- Lines
by
Lelys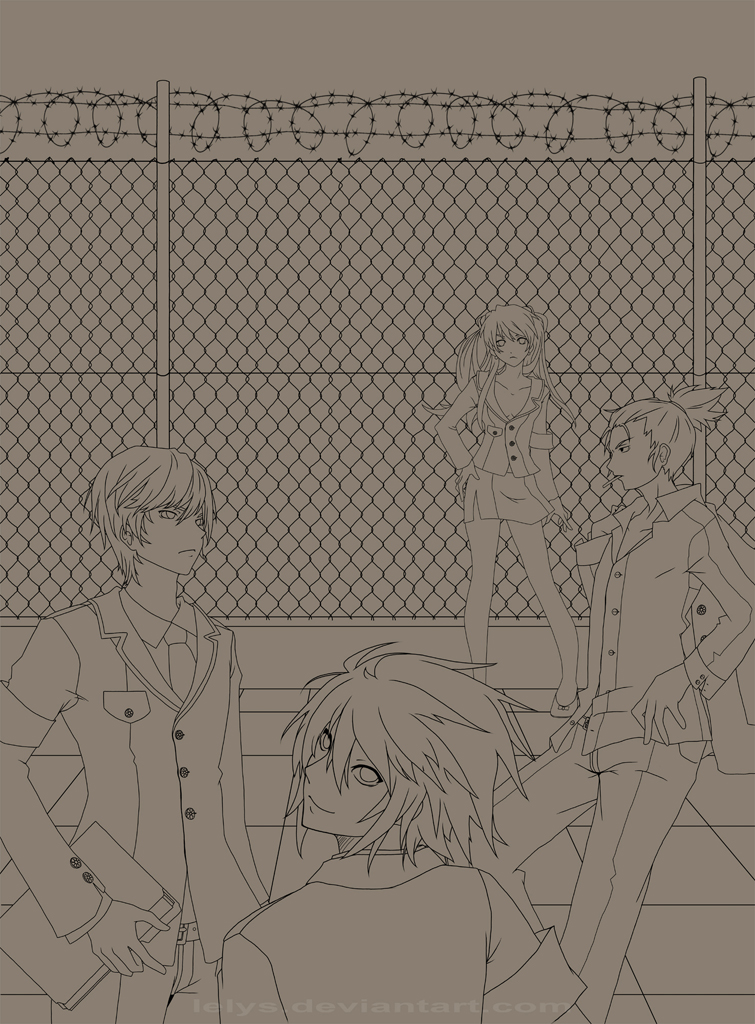 Description
The Intelligence Squad, consisting of Raito, L, Asuka and Shikamaru. Yeah I know there are a lot of very intelligent characters in Animes, but I picked those four. In the first draft Ami Mizuno was sitting next to Asuka, but I decided to leave it at those four.

I hated to draw that fence.
The barbed wire was a brush.