Lightning McQueen
Lightning McQueen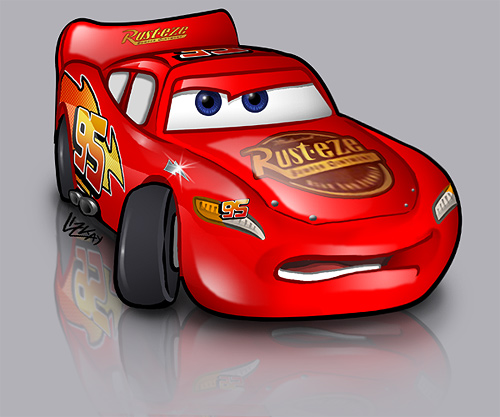 Description
... for a friend
another CARS one, this time, Lightning, hopfully the perspective "feels" better this time. Again.. not really much time invested into this one, mainly used it as base for the CARS moodtheme sets.
so here is the preview:
http://lizkay.com/Emote/mcqueen_moodtheme01.jpg
and the downloadable set with the separated transparent GIFs (for LJ or where ever, feel free to use, just please credit me somewhere):
http://lizkay.com/Emote/McQueen_Moodtheme.zip
Tools used:
Sketch - pencils, copy paper, scanner
Lineart - Adobe Illustrator CS2 tablet
Coloring - Adobe Photoshop CS2 tablet
FULLVIEW please.. for the cuteness..
CARS (c) Disney/Pixar