Yeah. A "realistic" gun course.
Yeah. A "realistic" gun course.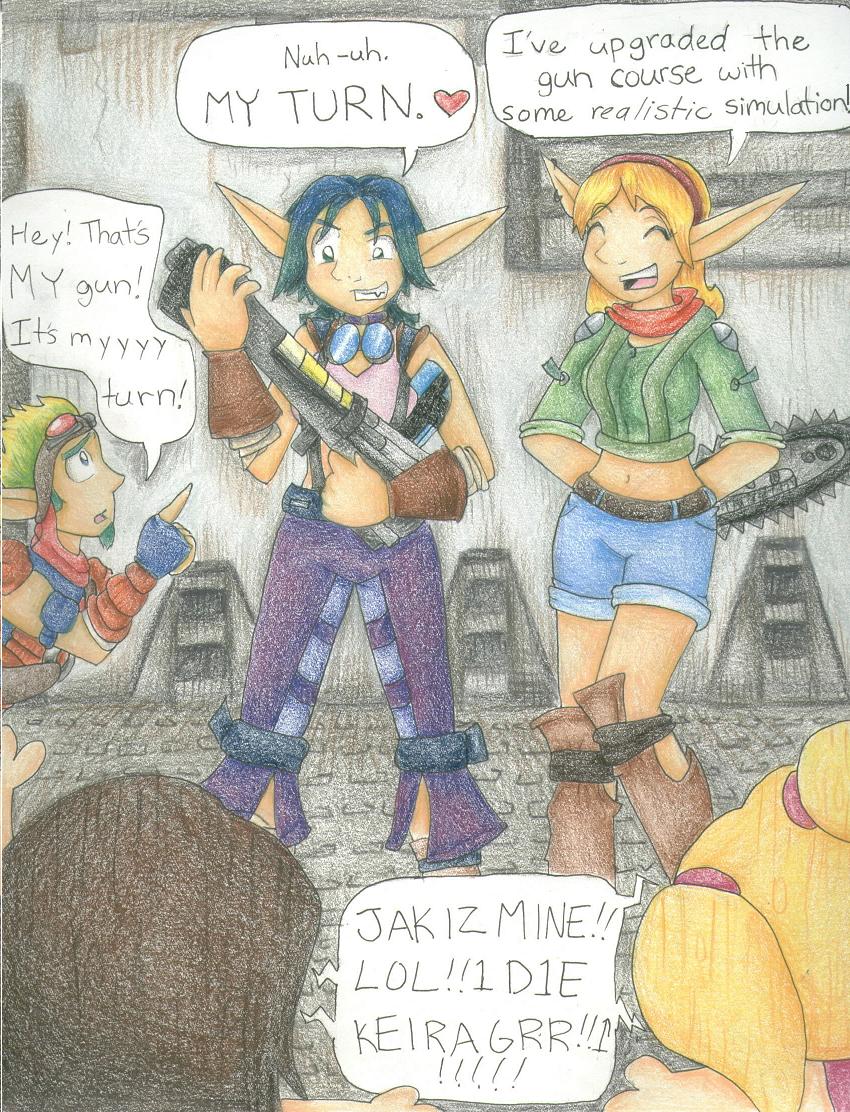 Description
Heh...yeah, well. Following in the footsteps of The Weasel, I present to you...Tess' new, modified gun course! :D<br />
<br />
Attention fangirls of Jak who maul Keira for your own thick-headed lusting needs: HAHAHAHA. GUESS WHAT. Jak isn't real. And if he saw what some of the fangirls do to Keira, he wouldn't be thinking they're too sexy. He'd be slicing them open with his Dark Jakkie claws. .___. Why do you think he hated Erol??!<br />
<br />
Yes, Jak wants a piece of the action too. Why wouldn't he? I know I would. XD<br />
<br />
In short: Go see teh Weazel's pic to find a much better rantspeech than mine. Oh, and fangirling makes you look like a twit...done now.
General Info
Comments
18
Media
Unspecified
Time Taken
Reference