Lucas gets kicked
Lucas gets kicked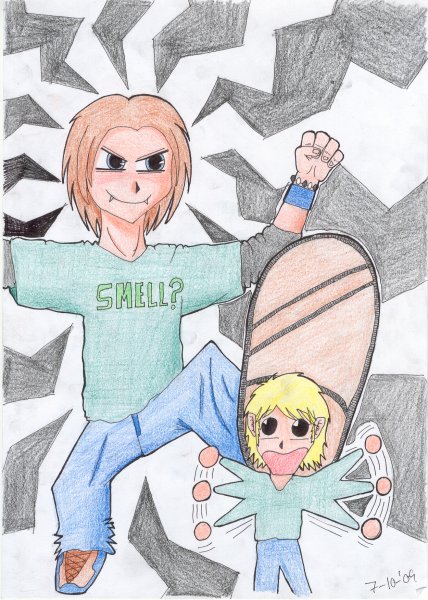 Description
Hehehehe, Finally beated that little jerk!<br />
He asked for it! He just kept talking and talking about useless stuff, so I had to kick him!<br />
<br />
Anyway, as you can see I have a new harecut;) Most people say it looks better (was the last one so bad??:), and I'm wearing the Kyou-bracelet I got from Pienemien. Thanks again for that!! <br />
<br />
Lucas:"Hehehehe, You thought you beated me huh?!? Well, you didn't, I'm back!!! Muhahahaha!"<br />
<br />
Ahhh man!
General Info
Comments
7
Media
Unspecified
Time Taken
Reference