"Oak Tree"
"Oak Tree"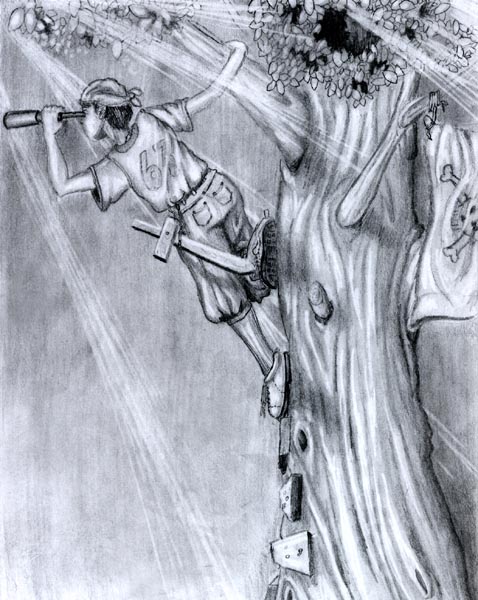 Description
Through leaves we watched the sun to set,
From our perch upon the Old Oak Tree.
With string and branch we fished the riv'let
And napped under His shady lee.

In His limbs our tarnished swing He held
As we tried to touch the sky;
A makeshift ladder to Him we nailed
To ascend into our fort on high.

We climbed His trunk, as a pirate's mast,
As we sailed through glistening sea.
Or scaled a castle of ages past
Which towered so majestically.

We played amongst the leaves each fall;
His brilliant coat for us He shed.
In winter He wore a snowy shawl
We adorned with lights of green and red.

But as we grew our interests changed
And we forgot that Old Oak Tree.
The Pirate Ship grew worn and aged.
And the castle none could see.

This Tree forever gave and gave
'Til disease spread subtly.
A solemn stump now marks the grave
Of our dearest Old Oak Tree.