Friends 2
Friends 2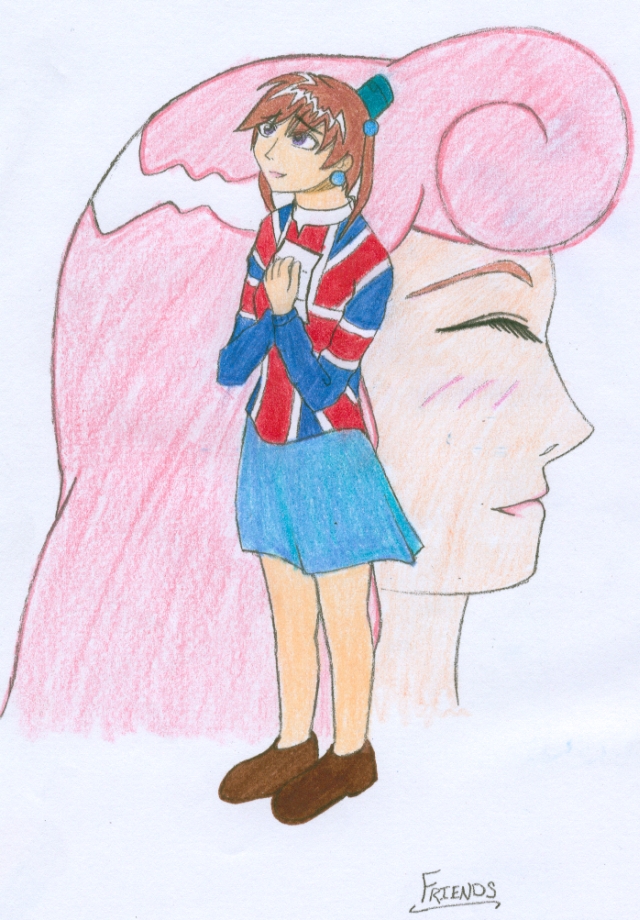 Description
Saturday 6-16-07 [1:41am]
Mmmkay. Here's a color pencil version of my "Friends"
Generator Gawl
fanart. Not really any shading or nuthin' to this, but I like how it turned out, considering I haven't colored with my pencils in
ages
... (Time to break out my old coloring books again! :D)
I would like to dedicate this pic to my good buddy Psylaur/Farcie who inspired me to draw this pic in the first place when she watched the whole series with me this Tuesday. :D (She will be getting the original.)
I may still go back and create a computer-colored version of this pic. :) But I
may
refuse to post it if I get no comments... But then again... we all know about my obsession with creating more
Generator Gawl
fan-love.
<3
Ciao for now, luvs.
~Misachi-chan
General Info
Comments
1
Media
Colored Pencil / Crayon
Time Taken
-1hr
Reference
DVD 1