Failure with Fangirls pg1
Failure with Fangirls pg1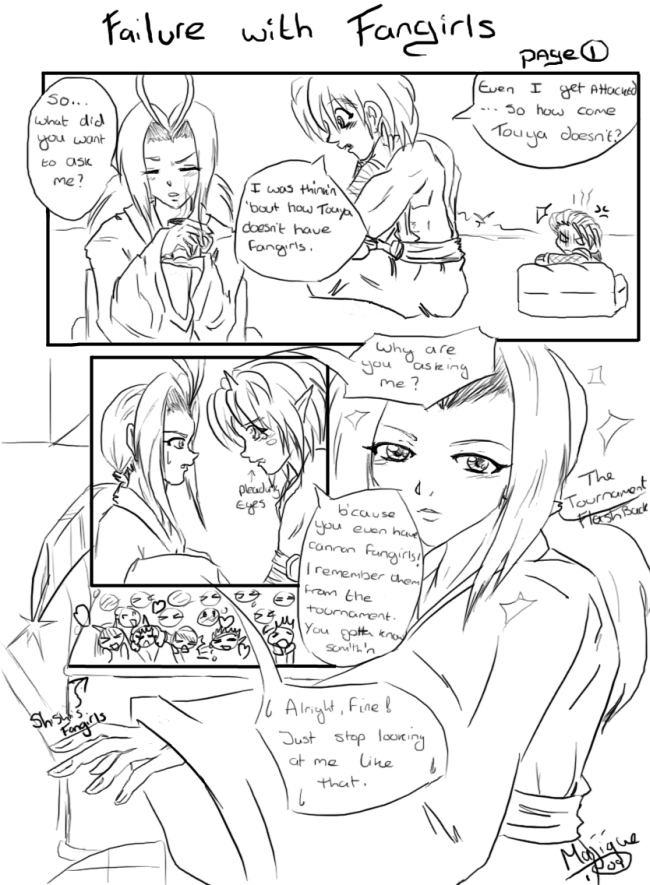 Description
Failure With Fangirls Page 1 of 10

This short comic explores a ridiculous idea behind why Touya doesn't seem to suffer from the mobs of screaming fangirls that most of the main, and side characters do.

Shishiwakamaru is a natural starting point since he has cannon experience in couping with fangirl attacks. Jin, ever curious poses the question as to "Why does Touya not suffer with us?" in a slightly nicer way XD.

I'm still learning about constructing comics so... this is only my second attempt but... I'm having a lot of fun with it. I think I prefer telling stories this way.
General Info
Comments
2
Media
Digital drawing or painting
Time Taken
1 hr 30 mins
Reference
None