Failure with Fangirls pg5
Failure with Fangirls pg5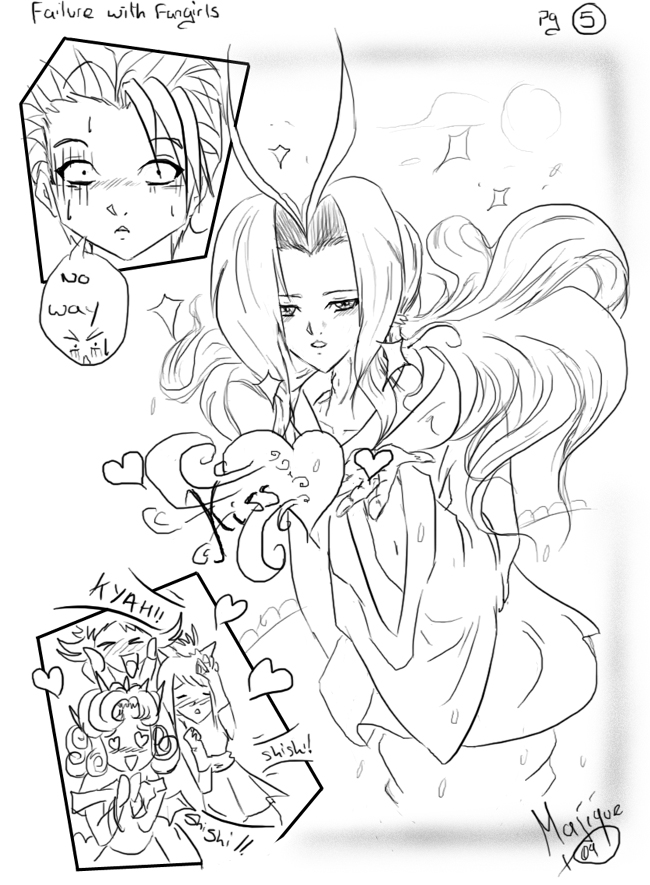 Description
Failure With Fangirls Page 5 of 10

This short comic explores a ridiculous idea behind why Touya doesn't seem to suffer from the mobs of screaming fangirls that most of the main, and side characters do.

This is the "Oh my lord I'm gonna die of bishie overdose" page XD. I've been looking foreward to getting my hands on it for a while... and at last it exists!

To be honest I really wanted to draw Shishiwakamaru with floofy hair. That was so much fun. He really shouldn't flirt with the fangirls though, it gives the wrong impression.
General Info
Comments
1
Media
Digital drawing or painting
Time Taken
1 hour 40 mins
Reference
none