Do you wanna be my Valentine? (Page 3)
Do you wanna be my Valentine? (Page 3)
Do you wanna be my Valentine? (Page 3)
by
Moewen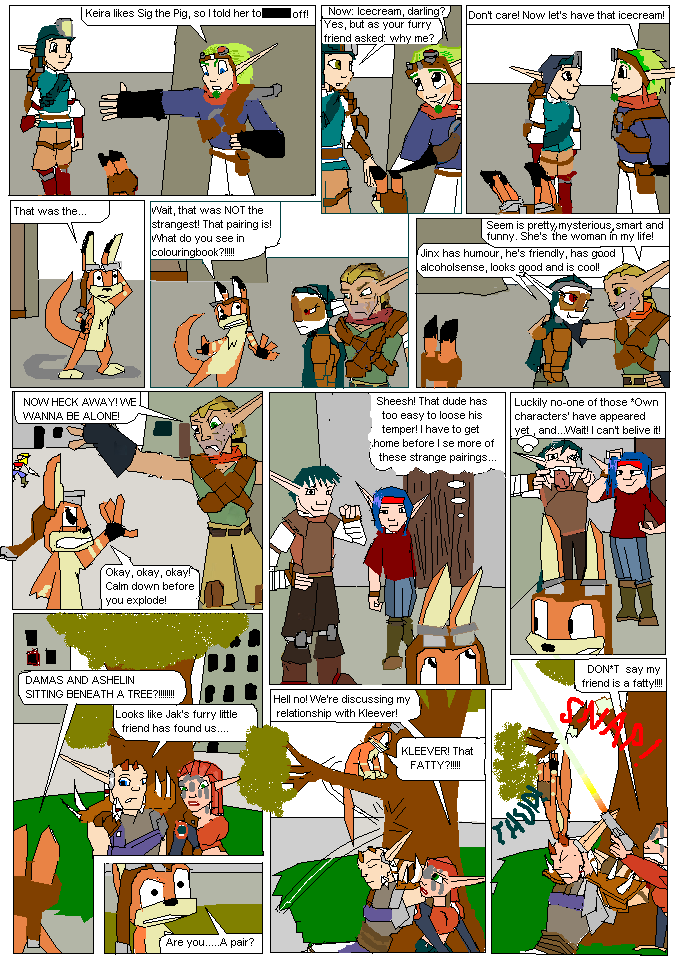 Description
Finally, the third page is here! So, time to comment!<br />
In the second picture of Jak, his eyes are a little Manga-inspirated to get the right, begging expression. Daxter became a little bit too big in the first pic with my favouritepaíring Jinx and Seem, but.....What the heck! And as you can see, I once again use 'Audienceproposers', two small OCs who try to flirt the watcher by doing silly faces in the background (this time I chose Barc and Webble as proposers).<br />
The AshelinKleeverpairing was (sadly) not my idea. It was SoaringKitty who came up with that funny idea (Big thanks to you!). Big Pimpin Domo and Moongoose are two other artists who suggested cool, funny and hilarous pairings. You guys rock, and keep going with your artwork, it rocks too!
General Info
Comments
11
Media
Unspecified
Time Taken
Reference