Second child! Need your opinion!
Second child! Need your opinion!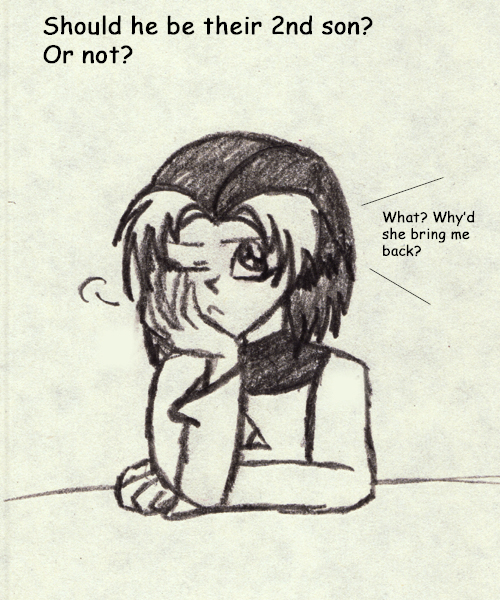 Description
PLEASE READ THIS! I NEED YOUR OPINIONS!!!!
Okay...This character...yes, he is a guy. I know he kinda looks like a girl.
I created him a long time ago back when I still supported the crossover couple Usagi(sailor moon)X Yami.
And he was their 2nd child. And I don't remember what I named him. X__X
So I wanted to bring back one of my old OC's.
But I've been thinking about making a 2nd child for Cat and Yami.
And I thought it would be cool to give Moe(Luna, their first child) a little brother.
And I need to confirm whether he should be their 2nd child or not before I start writing my story. (You know...Eternal Snow: Lunar Chronicles)
And so if you think he should be their second son, please tell me and suggest a name for me if you can. :D
I would like the name to be Japanese or Egyptian.
Thank you!
OKAY! We have these names so far...please vote on the one I should have. ^^; (Ahhh! I can't decide TT.TT)
Yuki=
Shinji=
Koujaku=
Haku=1
Anpu=1
Souji=1
~Moon_Princess
General Info
Comments
15
Media
Graphite pencil
Time Taken
8mins
Reference
None