Listen to Your Heart...
Listen to Your Heart...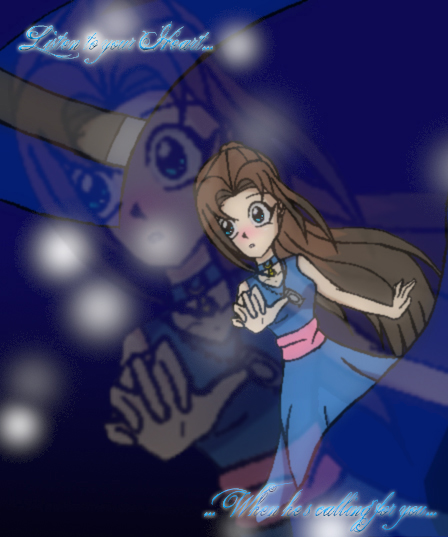 Description
The song "Listen to Your Heart" Inspired me to draw this for some reason. Although it's a re-drawing of an old drawing I put up a long time ago.
Here's the original if you want to see it:
http://www.fanart-central.net/pic-608875.html
I'm just going to put the story that was on the original; here so you guys can figure the pic out. (Unless you're one of those people who already know what it's about. Lol xD)
The thing behind the story of the picture is basically the same thing as in Full Moon. XD I borrowed the idea for the picture.
Cat grabbed onto Yami's sleeve but when she did, he turned into snow, as you can see here and all that was left was his jacket.
I guess it all represents that once she finally realized she loved him, it was too late; because he had already returned to the afterlife.
The only difference is, is that I think it looks better. And I didn't use a Full Moon screenshot for the reference. Lol
Kinda messed up on Cat's outstretched hand though. I don't do many poses like this. >_<;
Cat Tsuru© ~Me (Moon_Princess)
Domino High School Uniform© ~Kazuki Takahashi
Idea/Picture© ~Me (Moon_Princess) and Tanemura Arina
~Moon_Princess
General Info
Comments
10
Media
Other digital art
Time Taken
Couple hours
Reference
None