Daniel Pyrany
Daniel Pyrany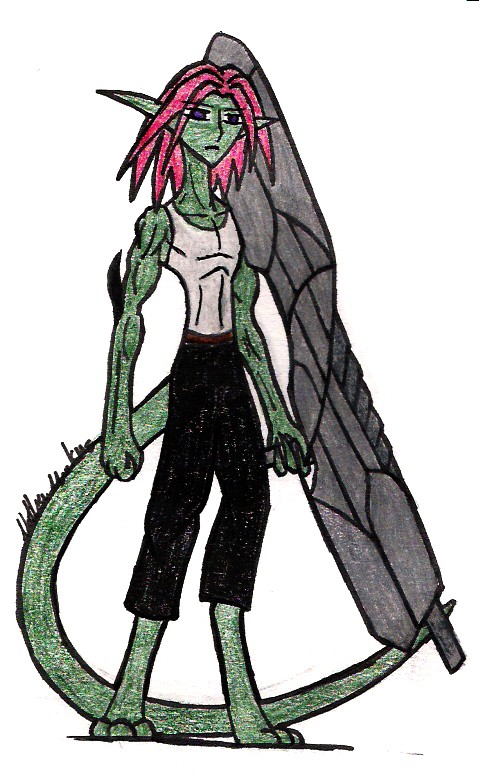 Description
Daniel Pyrany, captain of the Pyrany guard, charged with guarding the valley from invaders. His past is somewhat vague to my knowledge (which means I can't think of much), but I can tell you that he was, and still is, Tanya's prime suitor. The families of the two had always been good friends, and it was decided that their first borns would marry. It was this that caused Tanya to turn her back on her mother; this was what caused the argument in which she lost her eye.

Daniel, since that day, tried everything he could to win her over. He became the strongest warrior in his age group, rose through the ranks of the guard to become captain, even had his hair cut to show her how strong he was. Try though he might, she continued to turn her blind eye to his actions. These were also parts of why Tanya left to find other "Endless Summers," to give her an excuse to be away from him. Being a Kaltek, the elders didn't thin twice to let her go, and seek the salvation of her people. Daniel had, of course, suggested he go with her, but the eldest sensed Tanya's unease and made a point to keep Daniel in Pyrany. While he did not like their decision (actually, he threatened to take the elder's head), he did accept it.

Enough of that, you'll know what happens if I ever write the story, still need characters. Anyway, you'll notice some differences between male and female Pyrany. For instance, the tail, males' tails are shorter than females', and more muscular. Also, the hair is a darker shade of pink, almost red. They lack the spikes on their knees, and the ones on their elbows are reversed.

The high-powered particle rifle is his main weapon, and is quite devastating at full power. Its design is based loosely on the "Judicium" cannon used by the Providence Gundam.
General Info
Comments
3
Media
Unspecified
Time Taken
Reference