Sleepy Head Shuichi and Cuddly Yuki
Sleepy Head Shuichi and Cuddly Yuki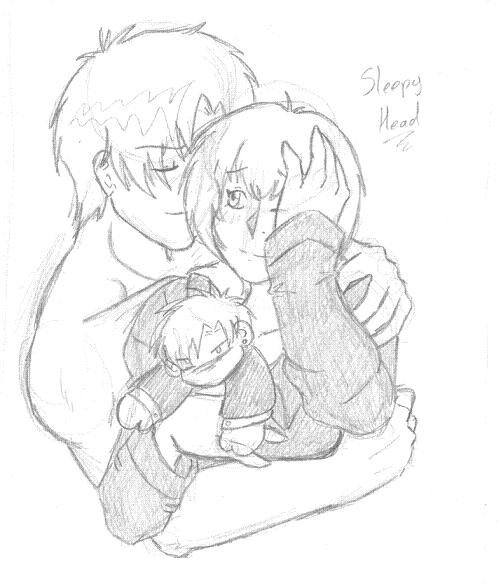 Description
Gravitation fanart is a wonderful thing o.o it saves me from falling asleep when the stupid owl (aka the teacher LOL) is lecturing(didn't spell that right, I think...) us! <br />
<br />
Anyway, just a simple pic of Shuichi and Yuki looking ready for bedtime. Had to put that moody Yuki doll in there XD I freaking love that little doll!! XD<br />
<br />
Side Note: I promise "A Fox's Tail" is not dead! In fact I have a load of pages to upload tomorrow. Just freaking pray that my brother stays off the computer!