In My Arms
In My Arms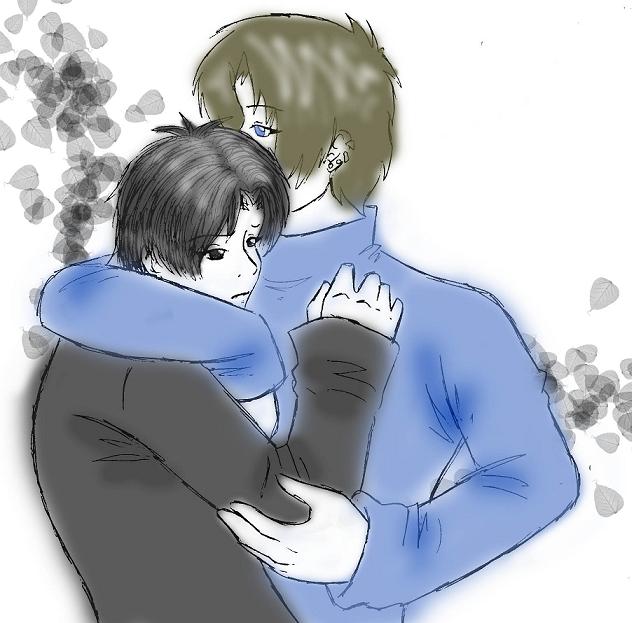 Description
I am alive! My stupid cold and that freaking stomach thing I had didn't help though *growls* However, yes, I am alive!<br />
<br />
Ok, after being ill and not drawing anything for a good few days, I felt the need to draw something, anything! So, I grabbed the first pen and paper I could find and this came up. Don't actually know what's going on in this pic... it just... turned out like this O_o Decide for yourself what's going on.<br />
<br />
Note: I couldn't be bothered to colour this as well as my other pics. Besides, I kinda like this simple look. Anyway, enjoy the TatsuhaXRyuichi cute-ness!