Razzy_Ell and Zado O_o
Razzy_Ell and Zado O_o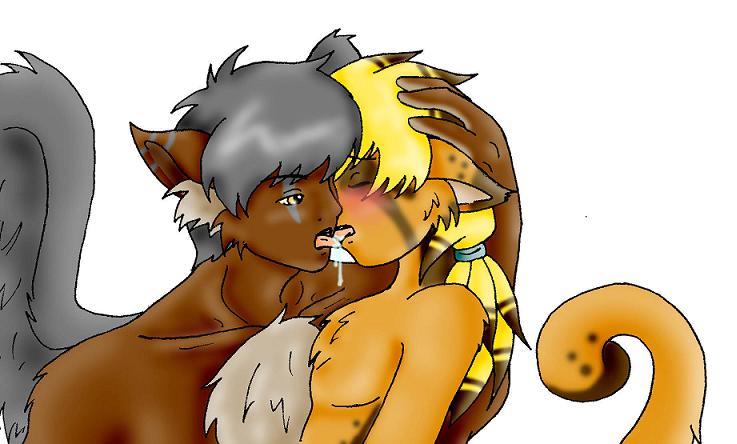 Description
Ok, I'm *beep*ed in the head O_o Why? I'll explain after I talk about this pic. <br />
<br />
Anyway, this pic! This pic is of two online pets I have! X3 Razzy_Ell, the brown furred one (who is the seme here) and my adorable Zado! (who is very uke)And no, this isn't Neopets, this is Subeta. I only just started playing it but I already love my pets to death! XD And they seem to like each other alot too O_o<br />
<br />
Ok, why am I *beep*ed in the head? Well, ever since I've started drawing these two I end up drawing them in... well... O_o My mind goes into auto-smut-mode whenever I draw them! This can be a problem sometimes... mainly in college... >_><br />
<br />
Enjoy the sexy kissy-ness that is my Razzy_Ell and Zado. God I love them!! XD<br />
<br />
P.S. I'm nearly done with that one request I have to do! Yay!<br />
P.S.S Don't worry, A Fox's Tail is not dead. In fact it's as lively as ever. Look out for new pages new week, I promise you.