Lookit! (Gift)
Lookit! (Gift)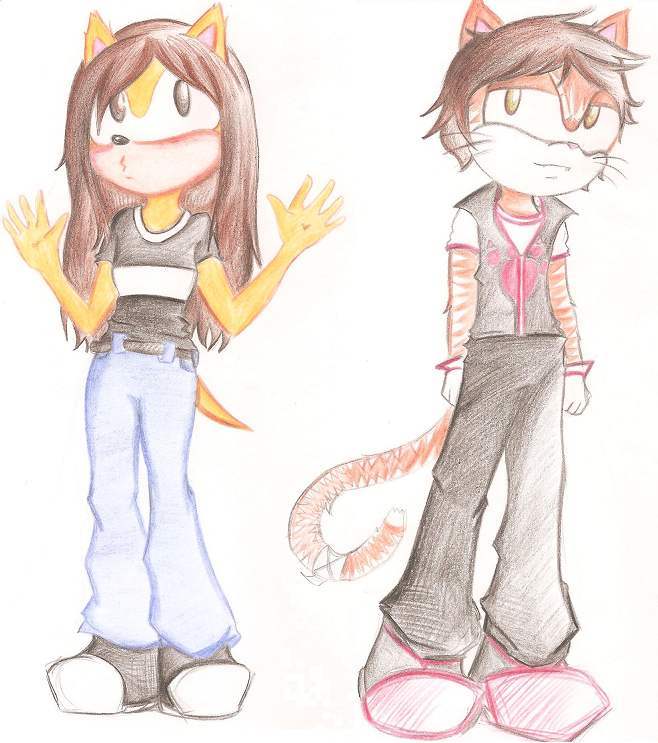 Description
Guess who's semi-back. I know, it's not a big deal. But considering that I just started my vacation (I'm actually half-way finished, boohoo, that was fast) from work, I finally finished something. Most things are half-drawn or were thrown in the trash. Consider this a miracle that I actually colored something!
Anyway, I started back around my roots, and drew some Sonic stuff. I sketched other Sonic characters, but I haven't colored those yet. I chose this one first, I drew myself as a hedgehog (I know, it's not accurate, but I stuck to the way I originally drew it for some reason). And the other guy over there is actually NG. I intended for him to be a hedgie, too... but he somehow turned into a cat? I think I was trying to make it look like he's a tabby cat. Oops.
(
NG DON'T HURT ME.
  )
Another gift for you though, NG! Ahhh, I know I'm rusty- but it's no excuse.
/////
lol.
(
Thank NG, he's motivated me to start drawing again!
)
General Info
Comments
2
Media
Colored Pencil / Crayon
Time Taken
3hrs or so
Reference
None