Before the Races
Before the Races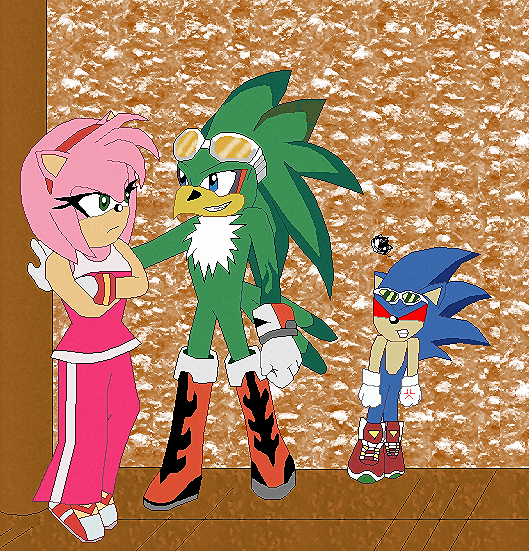 Description
I was palying Sonic Riders a while ago and I always wondered sometihng. Why didn't jet try to throw Sonic off his game but flirting with Amy or something?

So I doodled this and spent a few days messing with it on my computer and I love how it came out! Jet is flirting with Amy, who seriously does not like him, and Sonic is pissed off.

I did a lot of coloring on MS Paint and the rest of it along with the background on Paintship pro 7.

SONAMY FOREVER!

Poses, mine.
Referance, pics of the Sonic Riders so I could draw their outfits and such.
Sonic, not mine. (I wish that it was, I'd be rigch and Sonic would be with Amy)
Call me a dork, loser, or weirdo for drawing this or liking the game, I'll kill you.