Drive
Drive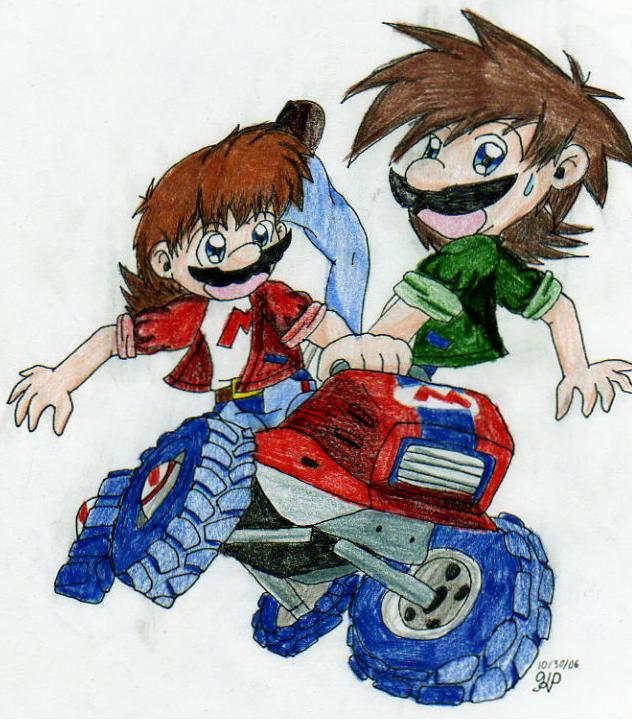 Description
OMG I AM NEVER DRAWING THAT KART AGAIN! EVER!!!
Whew... been a while since I drew the good old Mario Brothers. Haha, Luigi's head is SO BIG. XD Yeah, he's in the back. Like you can tell. XD
Ahh... it's good to be drawing them again. They'll pop up in my list from time to time, I promise you that.
....
...BUT NOT IN THAT STUPID KART!!!! XDDD
Oh well, comment.