Annoyence
Annoyence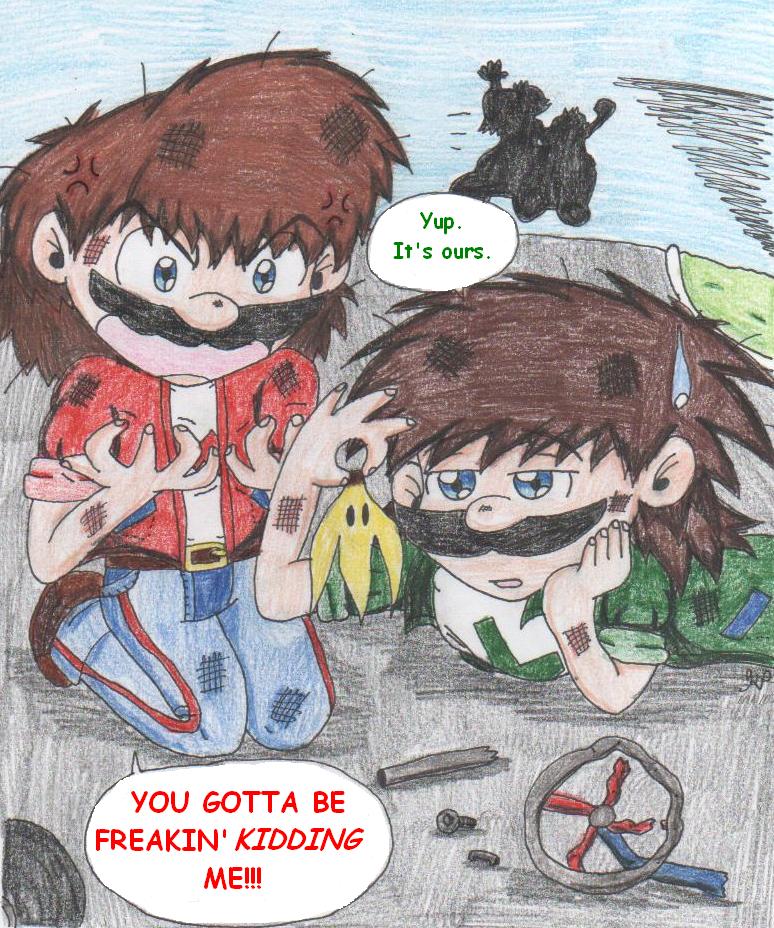 Description
LOOK! LOOK! I'M BACK TO THE LIST! HOLY CRAP! *world explodes*
Ah... yes, I decided it was time to get back to it. So, Annoyence was the term up next. I was planning on doing Link and Navi, but that was so predictable, and Link was in 68. Hero, so yeah. You know me; I hate being repetitive and I hate being generic.
I glanced around my room for inspiration, seeing the Mario Kart 64 cartirage on my game shelf, then BAM, this idea hit me square in the nose.
Because we ALL know how annoying it is to slip on your OWN banana peel.
And Peach and Daisy ride off towards the winner's circle...
Ah... good times.
Comment!