Mirror
Mirror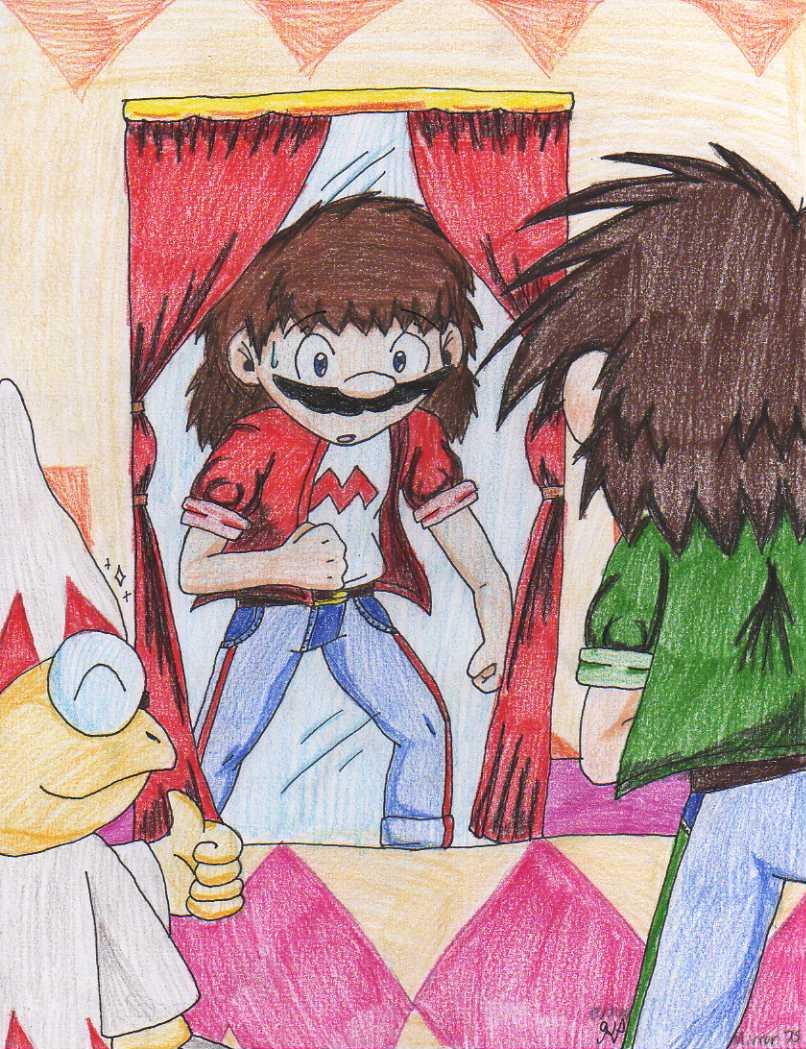 Description
Man, am I on the ball or what?
AHAHAHAHA YOU ALL THOUGHT I WAS GONNA DO THE TWILIGHT MIRROR! WELL, I DIDN'T! TOUGH BEANS, SUCKAHS! AHAHAHA*is bricked* @_@
Anyways... this is from Mario and Luigi: Superstar Saga (go play it, it's so fun), when Luigi is hypnotized into thinking he's Mario so he can overcome his fears and actually SAVE Mario from BEAN FEVER! DUN DUN DUUUUN.
Without the screenshot of this scene in my guide, I wouldn't have been able to pull this off correctly. Props to strategy guides everywhere!
Hypnosis is FUN, kids! :D
Comment!
General Info
Comments
2
Media
Colored Pencil / Crayon
Time Taken
Reference