Annoying L'Amour Is Fun
Annoying L'Amour Is Fun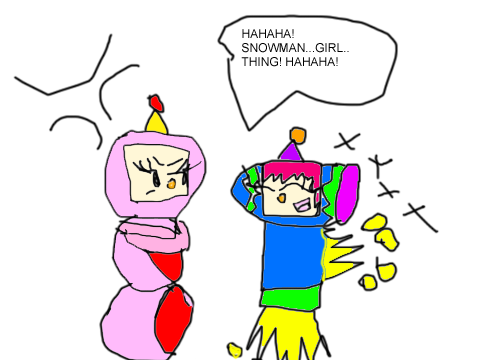 Description
Indeed, annoying her is fun. But she ish still one of mah favorite cousins. I actually said the exact same thing when I first saw L'Amour on the game. It's obvious that I'd do the same thing when meeting her in the WLK world.<br />
<br />
Now for a random display of anger:<br />
<br />
DAMN IT! I FORGOT THE SQUARES AROUND THEIR FACES AND THE ZIGZAGGY THING ON MAH SHIRT!<br />
<br />
End of story.<br />
<br />
I love you all.