Beyond and Miso
Beyond and Miso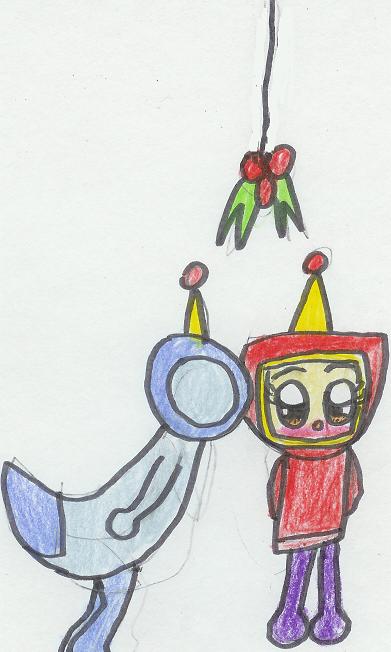 Description
Scene from a friend's fanfic. X3 The cousins heard about Christmas and they wanted to celebrate it, so they did, and this part happened...hmm...what led up to it? Oh yes!<br />
<br />
MISO: Hey, what's mistletoe for again?<br />
BEYOND: OOH! OOH! BEYOND KNOWS!<br />
<br />
And then he showed her. X3 Yes, he is kissing her. They just don't really have profiles. And I said it before: The Cousins Are Not Related. Some of them are, but most of em aren't. Cousin also means a close friend of a member of a royal family, and I believe the Prince qualifies. X3 If you don't believe me, then these two are SECOND cousins, remember? So it's okay. X3<br />
Enjoy, all!<br />
<br />
Reason for this pairing: My friend sees Miso as kind of slow and spacy, and Beyond as a total idiot, even more so then the Prince. X3 So, they're perfect for each other.