Downers Showtime
Downers Showtime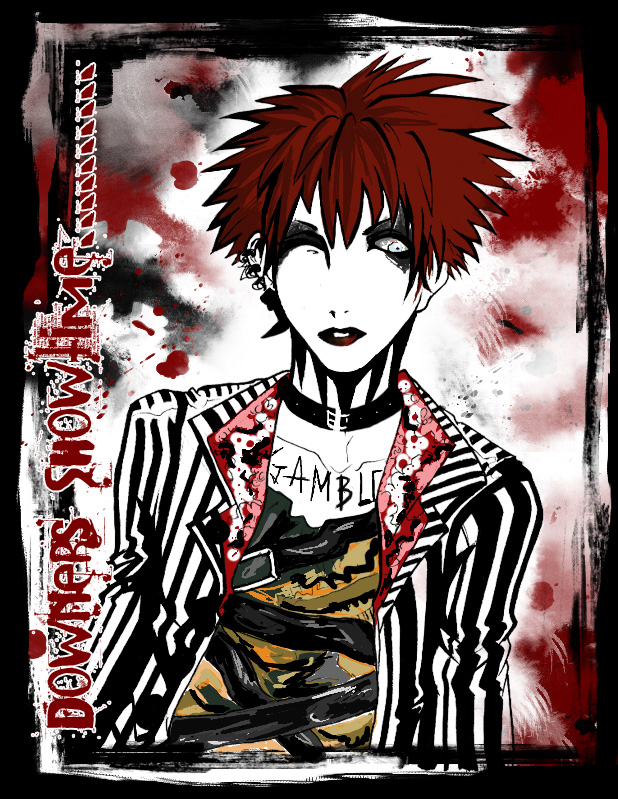 Description
I apologise for having died here again XD; I've been really busy ._.<br />
<br />
Anyway I am obsessed with Ruki from Gazette *OMG they still don't have a category* XD it's an unhealthy obsession and I'm too lazy to list why.<br />
<br />
But anyway no[666] PV Ruki minus that eyeless bruise thing he has and I forgot the red lace tying his jacket sleeves.<br />
<br />
But yeah this err 20 mins or summat on photoshop and is kinda blah.<br />
<br />
Anyway yeah Ruki is from the J-rock indies band Gazette. Go find their site you can sample all their music. They're under the same label (PS company) as Miyavi, Kagrra, Alice Nine and so on. Don't ask me to draw Miyavi I can't he's too hard and isn't a really big fav of mine anyway.<br />
<br />
Ruki is my fav J-rocker and just looks good in everything he wears XD and yes he is hot and is a HE. <br />
<br />
And no he is not Kyo's clone or Kyo with a bad voice or a Kyo copycat. He is just himself and I wish some ppl would just leave him alone and stop comparing him to Kyo.<br />
THEY'RE NOT ALIKE AT ALL.