You are mine DAMMIT
You are mine DAMMIT
You are mine DAMMIT
by
Nyah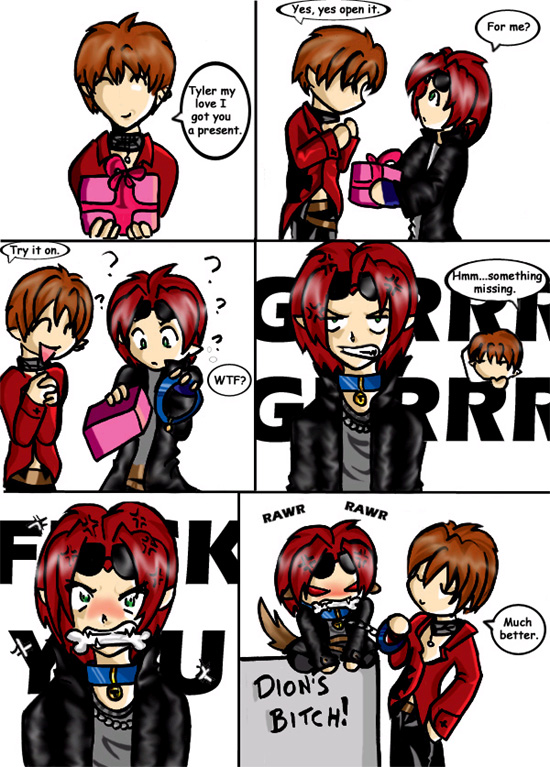 Description
Hmm not done a stupid insane comic as I like to do in a while.<br />
Anyway I shall explain. It might not be all that yaoi shounen ai etc but thought I'd tell you anyway just in case I get one of those eww boy x boy type comments etc.<br />
<br />
Tyler=redheaded vampire Dion=brown haired vampire. <b>THEY ARE BOTH GUYS</b> and my pairing. Tyler gets pissed off/annoyed, angry at almost everything and Dion is a classy seductive character with a dirty mind and is somewhat a control freak. They make a strange pairing but what the hell. Seeing as Dion always needs to be in control and on top*cough* that's where this comic thing came from.<br />
<br />
Quite a quick ugly Cg job. Tyler wouldn't be seen dead in a trenchcoat as cheap looking as that and I wonder what shampoo he uses to get such an un natural shine. <b>So ya enjoy my stupid insanity and I'm currently working on a proper comic with these two, so keep ya posted.</b>

Tyler and Dion are © to me. Steal them and DIE!!!!