What a Beautiful Night
What a Beautiful Night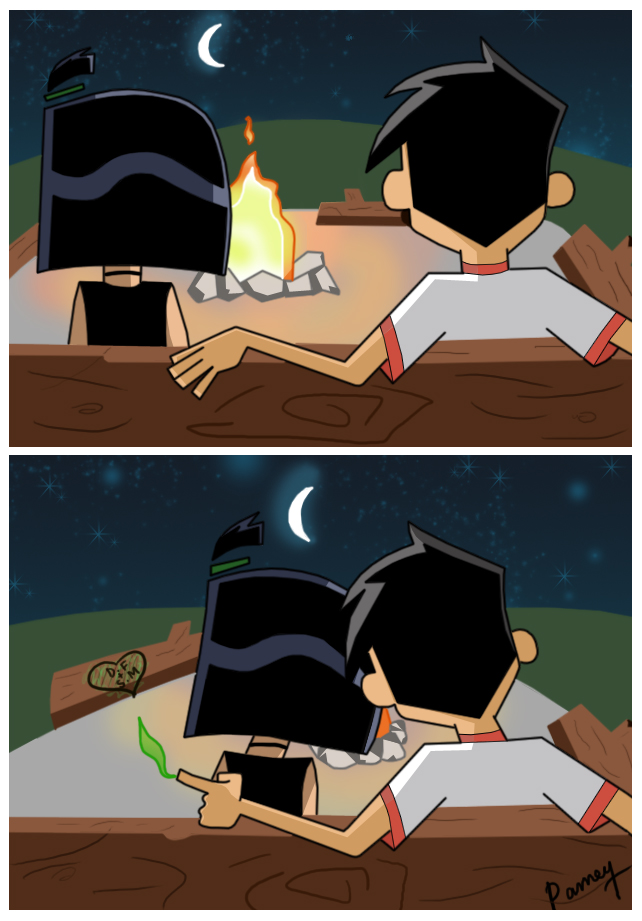 Description
OMFG!!! PPhantom actually uploaded a Danny Phantom picture after her not uploading any even though her account is PPhantom!?!

oh wow lol sorry about that.. its been over a year since I've even touched Danny Phantom and well here you have it folks'. I had like a flashback weekend- i worked on all my stuff thats been collecting dust, like my stories and I dug into my past and remembered my love for these two and here's your result. The top panels originally from Claw of the Wild, second one I changed to fix it. I couldn't figure out how to draw it but Danny created that heart with their names in it on the log with his ectoplasm thing lol. I'm glad these two finally got together-honestly about time. Surprisingly I'm happy how this turned out, I LOVE THE SKY! Of course its not that hard to draw from the back but it's a step up for me, those three hours were worth it! i might work more with DP so if anyone who works a lot with it has tips share away! I also experimented with my tablet in some places still getting used to it

For all those who wanted some DP here it is! Told you I'd put up some on day and don't worry I'll put more up when I get better!
General Info
Comments
16
Media
Digital drawing or painting
Time Taken
Reference