Chidori, Chidori
Chidori, Chidori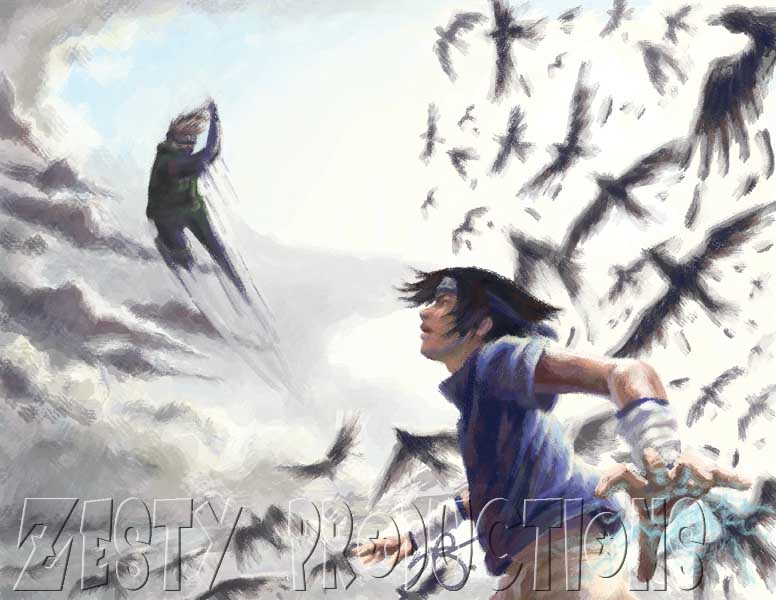 Description
I sort of feel like uploading art. So, here's my latest.

This looks nothing like what I saw in my head. It started off with a lot more birds (but I got lazy), and a lot more simple (the clouds and Kakashi snuck in there . . . . ) and . . . stuff.

I don't even care that much about Sasuke's character. Um. But I end up drawing him, what the heck??

Photoshop, some hours . . .

Oh! And, they're training. That's the post-drawing explanation I came up with. Yup!