Bunnie Rabbot being attacked by Nanites (version 2)
Bunnie Rabbot being attacked by Nanites (version 2)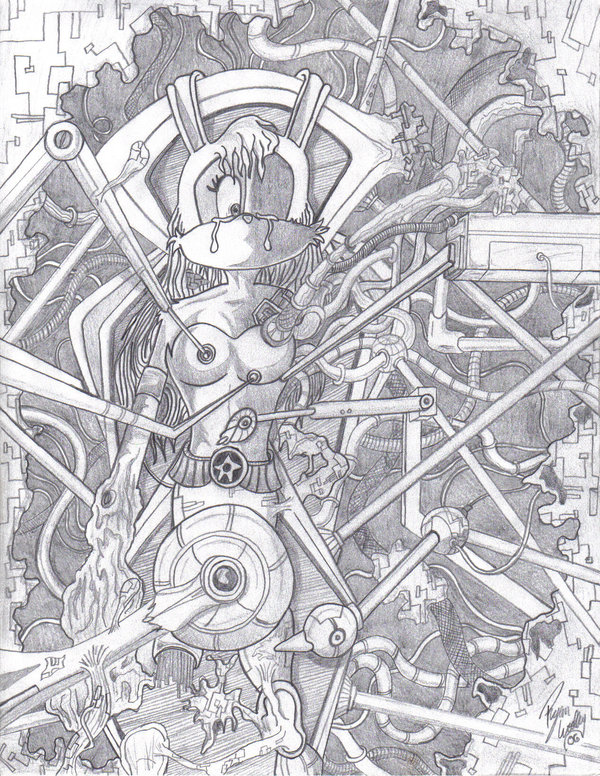 Description
My
Bunnie Rabbot Being attacked by Nanites picture
, but now I have added more "stuff" to it and darkened it considerably.
I had wanted to do this for a long time and just never got around to it till now.
In Sonic The Hedgehog issue#152 page#14 Bunnie Rabbot has been captured by a Nanite collective and they are absorbing her metallic components into their collective.  
My Bunnie picture on DA
General Info
Comments
18
Media
Graphite pencil
Time Taken
30 minutes to add to picture
Reference
Page #14 of issue #152 of Sonic The Hedgehog