Amy & Cream (Japan Sonic X ending)
Amy & Cream (Japan Sonic X ending)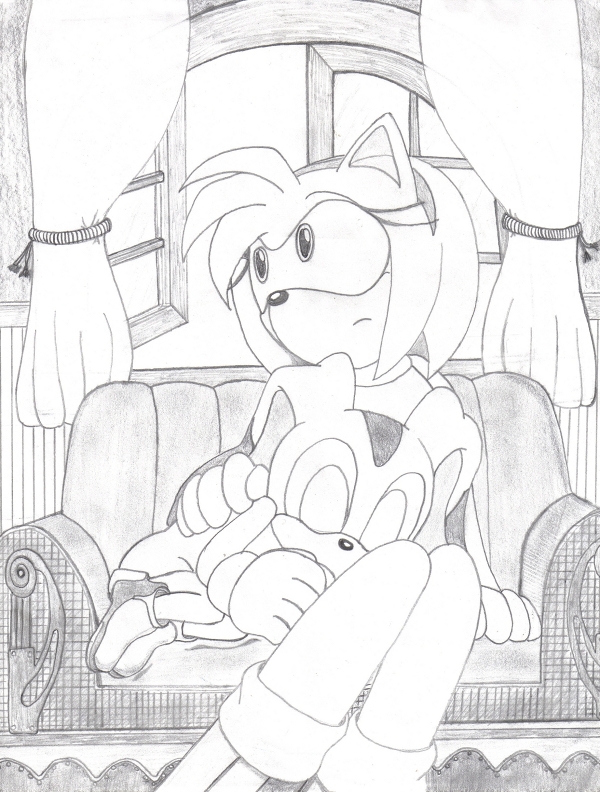 Description
Holy crap, I still exist... I'm just as surprised as you are!
I have some old STH type doodles and drawings that I will likely never ever submit anywhere, so I might as well submit them here... I kinda outgrew my heavily referenced drawings, they have never felt very good to me, and non referenced drawings are liked by no one... and I figure this is better here then hidden in the 1500GB's of my HDD.
So here is a recreation of the scene from the end of the Japanese S onic X end of the one season before they got really stupid and started to fight t rees in space... TREES IN SPACE! (freakin space t rees! And then a fox falls in love with a cabbage... a self aware cabbage!)
This is when S onic took longer to get home then the other characters and they didn't know where he was (seemed like they really didn't care for the most part too LOL) meanwhile Sonic was in Station Square going to Furry-cons with Chris (The token Human) Thorndyke... so this where he comes back and is seemingly burning up in the p lanets atmosphere, Amy is with Cream, no doubt she made her drink the "special Kool-aide" and that's why she has passed out...
:p
When I started to draw this in 2006, I remember pausing the D VD a lot to see the whole image, and then ignoring a lot of it and basically ruining the whole thing in the end...
I lost this drawing for years till I found it a few months back and would doodle over it while on the p hone, I don't suppose I will ever like it.
I am not really here still though, I am on Devian tArt and Flickr a lot more often.
Visit QuanticChaos1000 on DeviantArt!
Maybe one day I will draw some R obin hood (the D isney one) or some NIMH art one day and submit it here... who knows, not me.
(spaces are in words to disable ads)
General Info
Comments
7
Media
Graphite pencil
Time Taken
Cake
Reference
Hand turkeys