Welcome
Welcome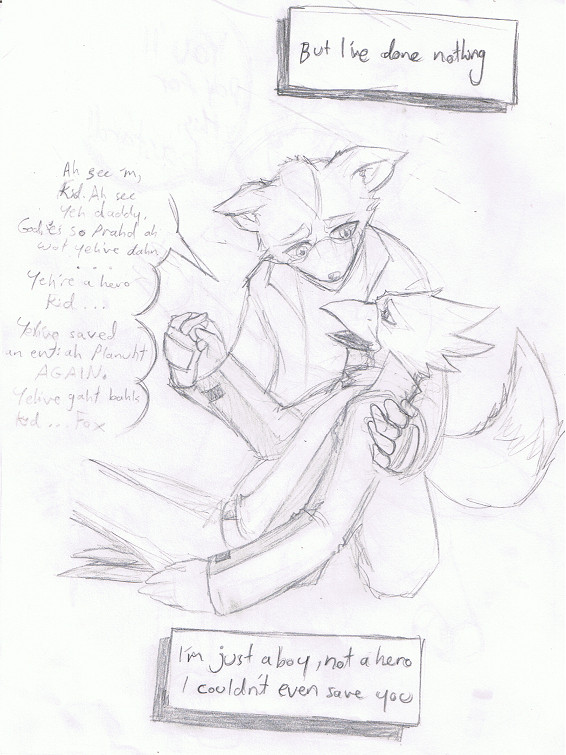 Description
To the Black Parade.

If you can get past my horrendous handwriting, you've still gotta read it out loud...Falco's got an Australian accent of a sort and it sounds cool...

I'll translate:

I see him, kid. I see you're daddy. God, he's so proud of what you've done.

...

You're a hero kid...

You've saved an entire planet, AGAIN.

You've got balls kid...Fox..