Argent Guard Roddy
Argent Guard Roddy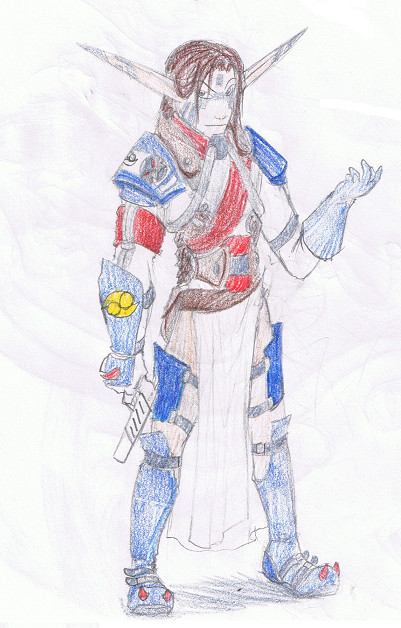 Description
Roddy again...Still can't think of a name Roddy would be short for--In the Jak world, that is. He's all decked out in the new Argent Guard uniform...True to form, it's not silver...Like, at all. *sigh* I just wanted it to be bright...'Cause it was perdy. ):<

Anywho, after Jak/Mar took his place as ruler of Haven, he renamed the renamed KG from Freedom League (which is dumb, sorry Torn) to the Argent Guard. Torn's the commander, as well as Jak/Mar's fiancé. <---One é apparently means dude...I had to look it up. *SIGH* But that's a non sequiter...As always. Anyway, Roddy and Erol are together and on VERY friendly terms. Roddy keeps Crazy away from Jak/Mar and Torn keeps Jak/Mar away from Crazy; everyone's happy...'Specially Dax...Who may or may not be fixin' to marry Tess.

That's my story an' I'm stickin' to it.

Oh and this is hardly 'net-worthy...I just needed to get it our thurr.