Sugar Rush - C x T
Sugar Rush - C x T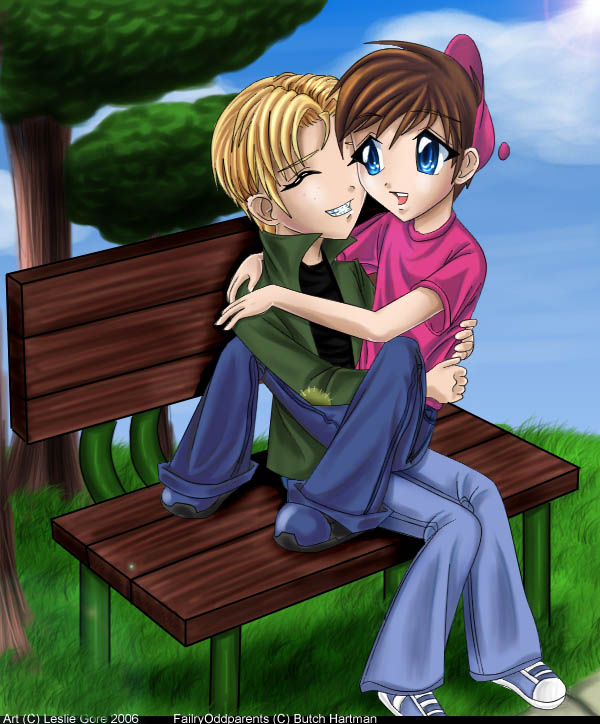 Description
HA You thought it was gonna be Cosmo and Timmy, ne? XDDDDD
Well, let me just go ahead and say that I used to dislike this slash pairing because they're such great friends and all. But my GOD, ever since Fairy Idol... I see it as plausible. VERY plausible. >XD~ Buahaha.
And ALSO... the only reason this happened was:
1) I was bored in the car again. No joke. ._.' (It was drawn while I sat in a parking lot, BURNING UP >_O;; ) My parents can't seem to stay home long enough for me to actually draw at my DESK. >_X;;;
2) THIS SONG:
http://media.putfile.com/Dreamstreet---Sugar-Rush
I SWEAR TO GOD
that the one who sings after the first chorus sounds
EXACTLY
like Chester. I KID YOU NOT. It's CRAZY weird. My ex-boyfriend found this song and told me about the resemblance to Chester's voice and said to download it. And of course, I DID. XD After Chester-person sings, the next boy sounds like AJ. O_o;;;; IT'S SO WEIRD. You just have to listen to it. >________> *ish spazzing out*
Yeah, I HATE PERSPECTIVE OMFG I HATE IT I HATE IT I HATE IT *ded*
---
Chester and Timmy (C) Butch Hartman
Art (C) meh
General Info
Comments
42
Media
Digital drawing or painting
Time Taken
Not sure... um... 3 1/2 hours?
Reference
none