Sweets
Sweets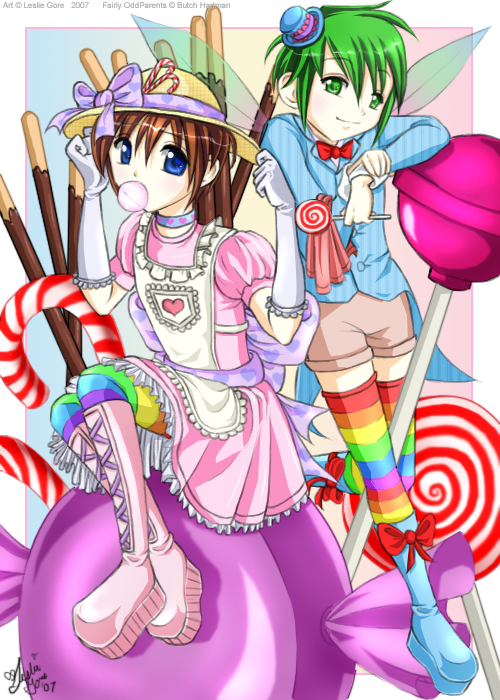 Description
This took forever to finish. <_<;
BUT YOU KNOW WHAT!?
I got over my artist block that I had been having! YAY! *squeals*
I really like how this turned out, and it makes me CRAVE candy. *stares* And as always, Timmy in a dress = ♥. :333 LOL Also, *points to Cosmo's outfit* who'd have ever thought that I would put Cosmo in short shorts! XDDD Usually I do that to Timmy. *laughs*
There's just one thing I wish I could have done better on, and that's Cosmo's hair. -_-;;; It looks like shoot compared to the awesome of Timmy's hair. But ya know. Whatever. XD I like this pic too much to be complaining. It's so COLOURFUL! ♥_______♥
R
a
i
n
b
o
w
s
s
s
s
.
.
.
<3
---
FOP © Butch ♥Man
Art © Meh