TP: Wolf Link Transformation
TP: Wolf Link Transformation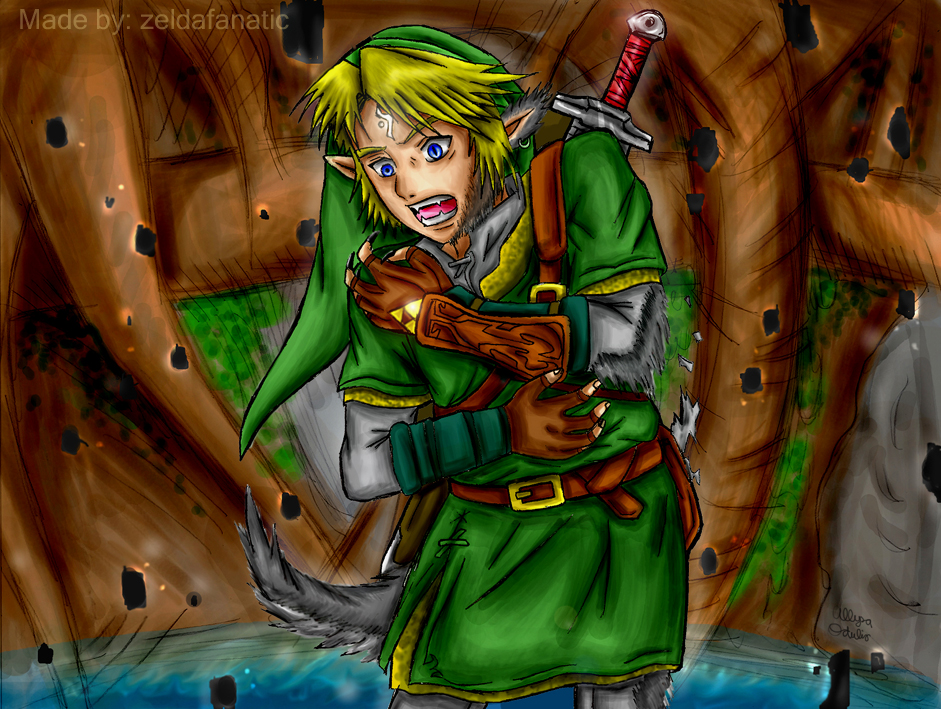 Description
IM SORRY IT TOOK SO LONG~~~ D8
REQUEST FROM :iconFalchion1984: I HOPE YOU LIKE IT!
I really wanted to make this drawing myself too, lol~and i totally agree with him. This should be the Link transformation the way it should be...because in the game Link transforms so suddenly and vague that it shows no signs/details of Links fur, fangs, or anything. Even in the beginning of the game, I still thought the tranformation was so quick lol. Well I really love your ideas! This pic took me awhile....im glad its done. I see flaws...again~ XD I'm trying to get used to making backgrounds. I made it dark because this takes place during Zant's encounter with Link and Midna in Lake Hylia and the place turns into twilight that is why i added some deformed black things lol...(but i wanted them that way, i dont like it too square) I didn't add Midna, his sheild, or even his water suit. It does look like hes on top of the water lol but hes not. It you had played the game or went to Lake Hylia temple you see that Link is on top of the cliff but the point is that Link just turned into a wolf in a flash and i was like.....wt....lol. you can even see for yourself, heres link:
http://www.youtube.com/watch?v=1tGT3funSVI
I added glow to Link's forehead symbol and his triforce....even if it didn't really all happen in the game. (I hope i put the glow on the right place *GASP*) Can you find my signature???? LOL. XDDDDDD
Well that's all.....tell me what you think! ENJOY!
5 FAVS SO FAR~~ just keeping track b/c fav. tool didnt work at this time. lol XDDDDD
General Info
| | | | |
| --- | --- | --- | --- |
| Ratings | | Comments | 20 |
| Category | Games » - by Publisher » Nintendo » Legend of Zelda series » - Twilight Princess » Link | Media | Other digital art |
| Date Submitted | | Time Taken | dunno |
| Views | 2141 | Reference | Angel Sanctuary |
| Favorites... | 14 | Keywords | The, Legend, ofZ, elda, Zelda, Twilight, Princess, Link, Wolf, Link, Transformation |
| Vote Score | 5 | License | Berne Convention |