HAPPY HALLOWEEN
HAPPY HALLOWEEN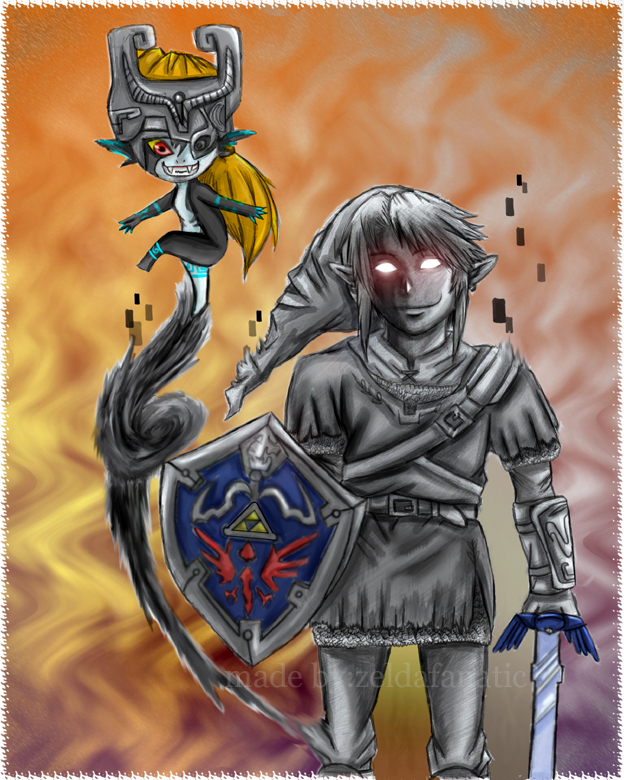 Description
ITS LATE but....HAPPY HALLOWEEN EVERYONE!
@
W@~~~
i never drew something dark...in like a long time...
THIS IS THE FIRST TIME TO EVER DRAW LITTLE FORM MIDNA AND DARK LINK!~ so if there flaws then im sorry. xD i never see alot of Midna and Dark Link together. well anyway....they are suppose to look kinda scary. Doing this pic was fun but....i wish i could've worked on it more~
Links head is slightly tilted....and yes...his smile is freakishly evviiiiiilllllllll MUHAHAhaahahah~(he's goign to kill you~) and it looks like Midna is coming out from his knee...not his shadow...----wait Link is a ----shadow. harhar~~ well hope you like it!
HAVE FUN! AND BE SAFE!!!! EATS LOTS AND LOTS OF CANDY!!!!!! @W@ meoow~~
General Info
| | | | |
| --- | --- | --- | --- |
| Ratings | | Comments | 19 |
| Category | Games » - by Publisher » Nintendo » Legend of Zelda series » Dark Link | Media | |
| Date Submitted | | Time Taken | few days |
| Views | 1777 | Reference | immortal rain |
| Favorites... | 5 | Keywords | Happy, Halloween, The, Legend, of, Zelda, Midna, Little, Midna, Dark, Link, DARK, LINK |
| Vote Score | 6 | License | Berne Convention |