FreeSketch02 PEACETHROUGHPOWER
FreeSketch02 PEACETHROUGHPOWER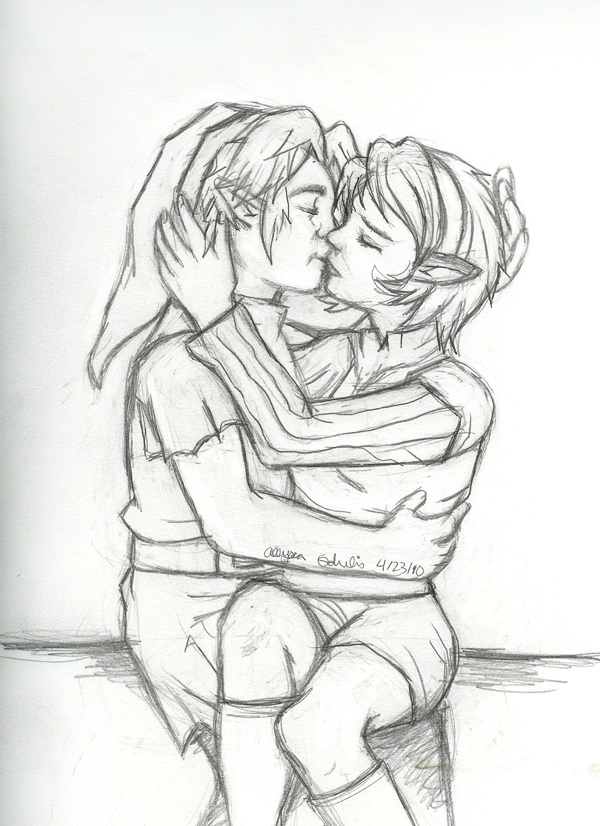 Description
Free Sketch for :iconPEACETHROUGHPOWER:

Request: --- that is the sort of embracing kiss i'm talking about and I think they should be sitting side by side but I don;t see any problem with Saria sitting on his lap
__________
i dunno if its inappropriate >< for warning DX

hope you like! sorry took awhile but since im off = more free time. sorry i forgot to add the tree trunk of where they are sitting DX fail. hope you like the pose. i think...saria looks bigger than link LOL i dunno just me. i know its proportionally incorrect.

i rarely do kisses but now im fond of them muhahaha

kk gotta work on other requests :D bye.
General Info
| | | | |
| --- | --- | --- | --- |
| Ratings | | Comments | 3 |
| Category | Games » - by Publisher » Nintendo » Legend of Zelda series » Couples/Pairings | Media | Other drawing |
| Date Submitted | | Time Taken | |
| Views | 761 | Reference | |
| Favorites... | 1 | Keywords | SaLink, OOT, OoT, Ocarina, of, Time, The, Legend, of, Zelda, SariaXLink, LinkXSaria, co |
| Vote Score | 2 | License | Berne Convention |