Torris, Attelus, Elandria and Garrakson
Torris, Attelus, Elandria and Garrakson
Torris, Attelus, Elandria and Garrakson
by
Royd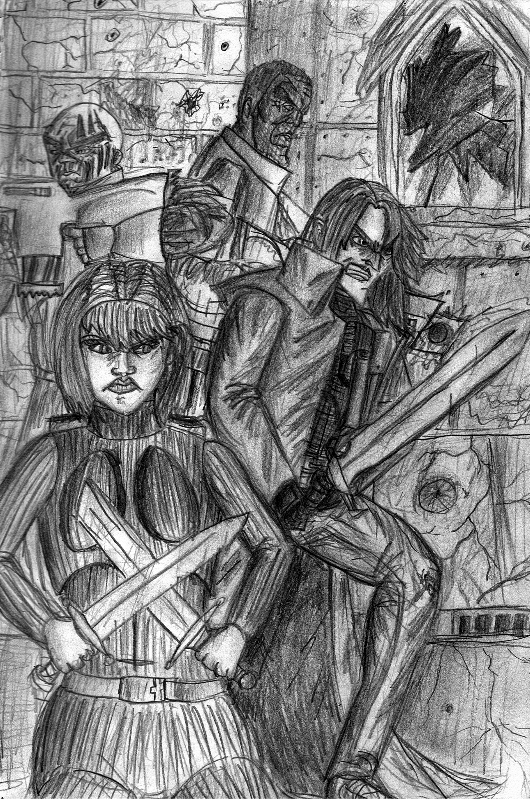 Description
Attelus, Garrakson, Elandria and Torris taking part in a skirmish on the hive world Omnartus from my 40k fanfic Secret War. 
https://www.fanfiction.net/s/5967026/1/Secret-War-Warhammer-40-000
After his organization is hired to hunt down an influential ganger on the Hive world, Omnartus. Attelus Kaltos is embroiled deeper into the complex world of the Assassin. This is the job which will change him, for better or for worse, forever more.