Them zombie babies.
Them zombie babies.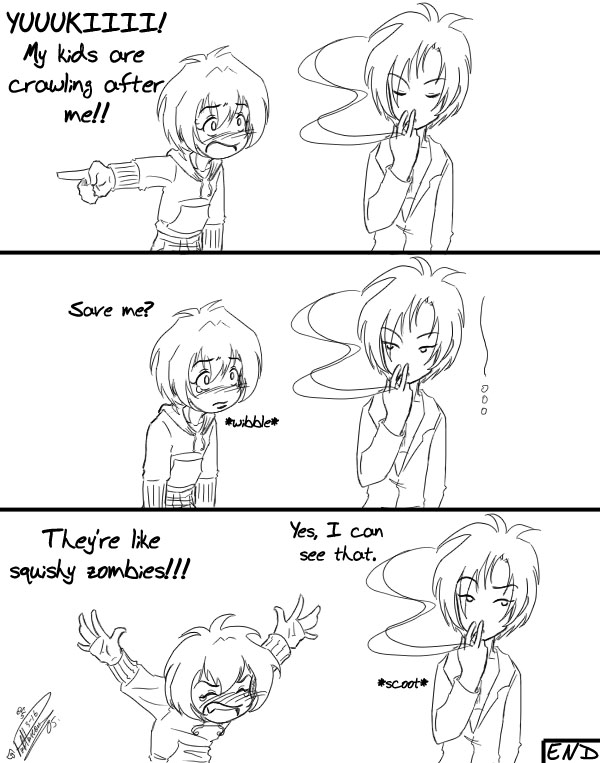 Description
Yyyyyyyyyyyea. This is based off an inside joke involving Shuichi becoming a father. As you can see, he doesn't like the idea. And, of course, Yuki isn't helping him out of this one.<br />
<br />
Yup. This is how I study for midterms. Go me.<br />
<br />
Watch out, those kids'll cute at you and eat your brains when you're not looking.<br />
<br />
Shuichi and Yuki're © Murakami.
General Info
Comments
15
Media
Unspecified
Time Taken
Reference