I dunno, jump?
I dunno, jump?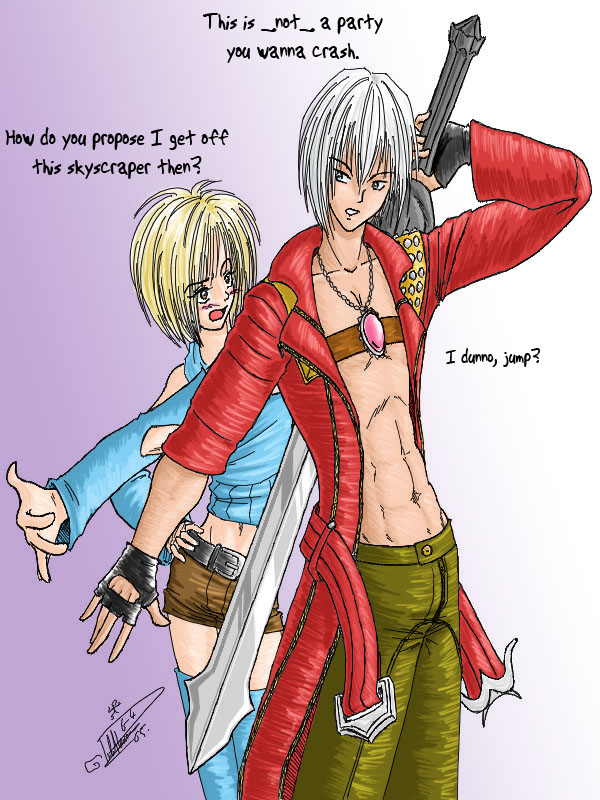 Description
Quick post thing before beddy-bye.<br />
<br />
I don't know either. It's what my brain told me to draw. I think Dante's suggesting he not be followed due to diving into a demon-infested area. That puts Shae in quite a spot.<br />
<br />
Dante's jacket is annoyingly detailed. But I somewhat managed to pull it off. And, out of boredom at the time, this is a combination of Open Canvas and hoboshop CS2.<br />
<br />
Hopefully Dante looks alright? And Shae looks ravishingly disgruntled. Wahahaha.<br />
<br />
Also got horribly lazy on the background. I was originally gonna throw in a pseudo-city, but I am far too tired.<br />
<br />
Dante's © them Capcom folk, and Shae's © them Yours Truly bum type.
General Info
Comments
13
Media
Unspecified
Time Taken
Reference