Kilik's vault move
Kilik's vault move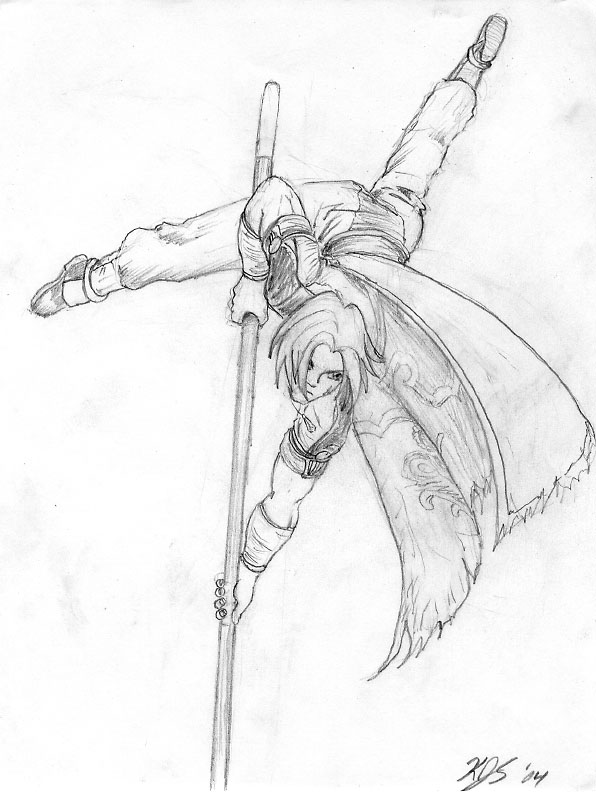 Description
I like attempting to capture action shots in my fanart more than pretty-but-dull portraits. That means it can be pretty tough getting the poses right.<br />
<br />
Anyone who's played Kilik knows how crazy this move is. Believe me, trying to get a proper freeze frame was basically impossible. My reference had to be memories and study sketches of Kilik rising from the ground using MO, A+B; down A+B; or 66 (full delayed hit). It's supposed to depict part of his upward spin. <br />
<br />
For once, I don't hate a Kilik drawing even months after finishing. It's stood the test of time, so I present: My best Kilik drawing yet.