Transformation :Anti-Sora:
Transformation :Anti-Sora:
Transformation :Anti-Sora:
by
Ryasha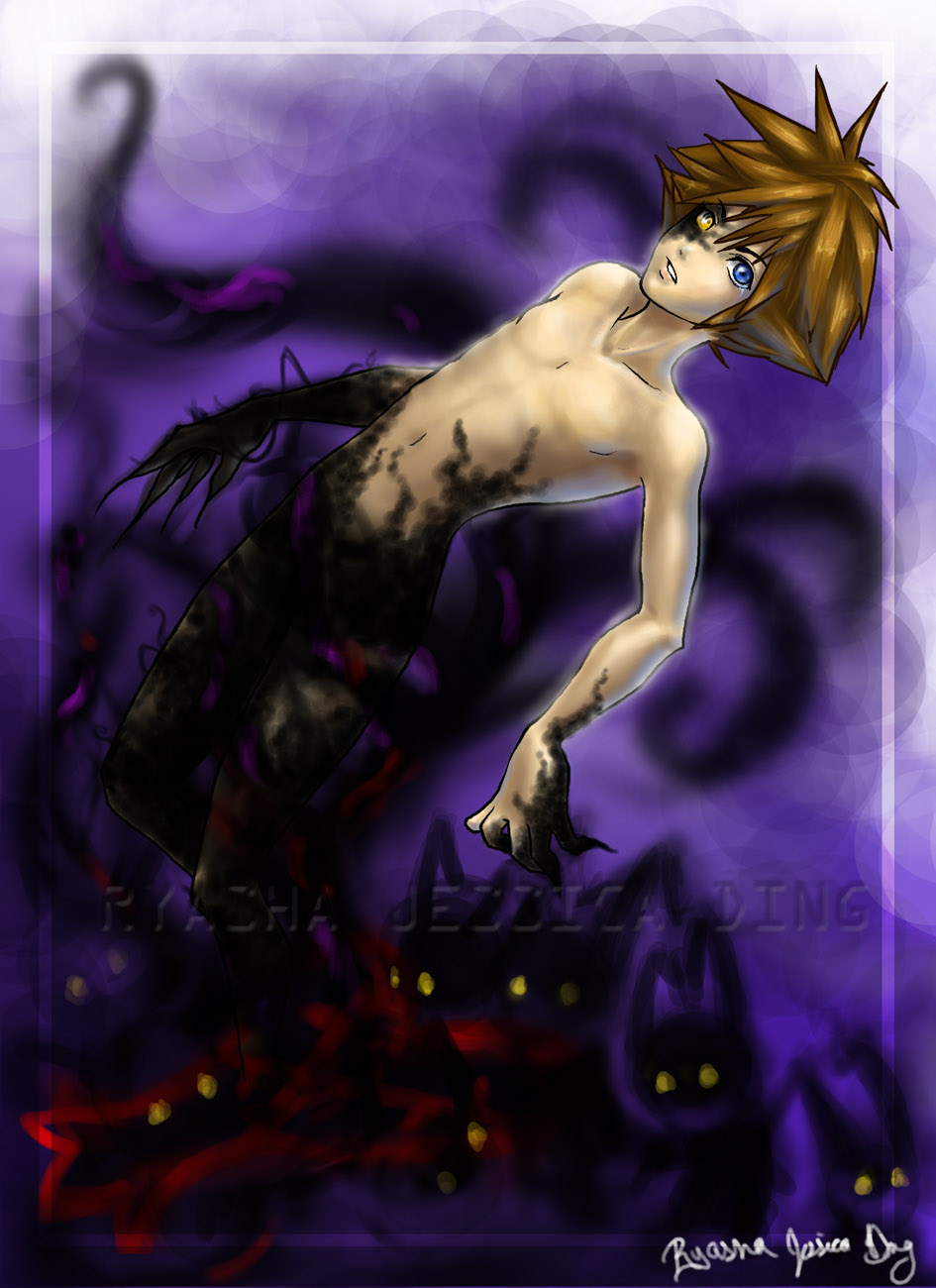 Description
Wow, I haven't posted on here for a long time. @_@; Hehe... yeah.
Eargh. Took me so long to do this. >.< I started this several months ago, actually. I stopped working on it for awhile, until I saw *ShadowLotus2's KH contest(On Deviantart -
http://shadowlotus2.deviantart.com/
.) Of course, I didn't see it until today and the deadline's midnight tomorrow.. >.< So I worked this entire day to finish it. I spent a long time shading Sora's body and his hair. Omg, his hair was so hard to shade. >.< I couldn't figure out how his spikes went. o.< But I'm quite pleased with how Sora came out. It's the rest of the picture I'm not so sure about. I might come back and edit this later. It doesn't have as much feeling in it as I had originally wanted. Nyeah..
Comments and suggestions would be greatly appreciated.
Edit: Yup, changed some things. A lot of things, actually. o.< I darkened some of the shadings, added more shadows and played with the background. Even added a light border. I think it looks much better now. Now I'm not normally one to ask for full-views, but I'd much appreciate it if you did. There are some key details that are easier to see in full vies. *nod*