Carmelita Fox: The Inspector
Carmelita Fox: The Inspector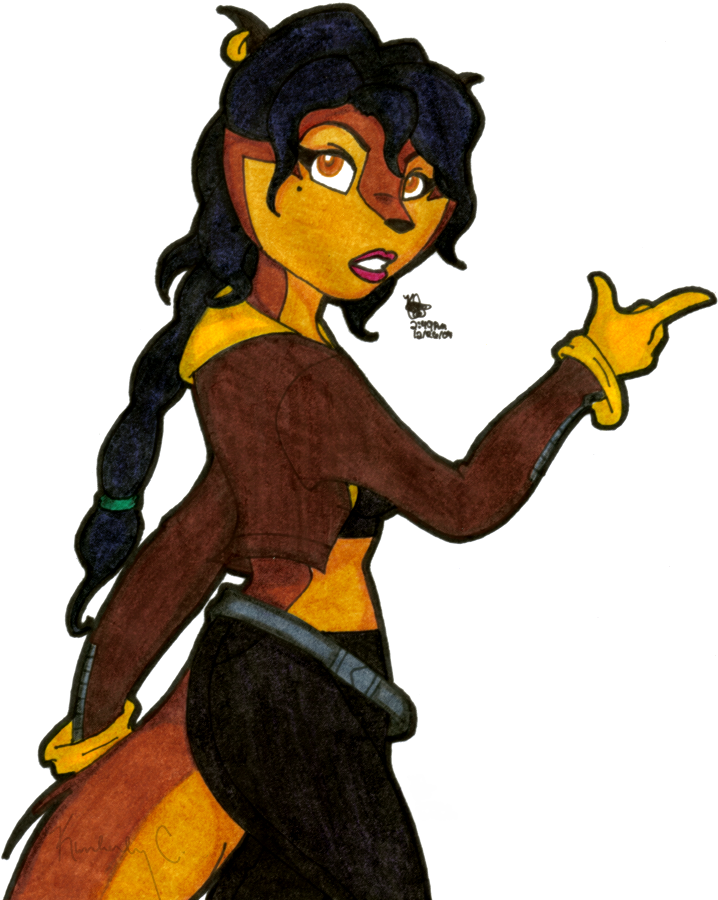 Description
Again, it's been a very long time since I've drawn any official Sly Cooper characters... But I'm also pleased with this pic...

Well, except for the colors.

I know that Carmelita's fur is dark; I tried lightening it up, but that's easier said and done... Especially when you've already messed up on her colors and had to erase in the same place before... Not a picnic, I can tell you that. XD

But I'm still happy with the way she turned out... What she's pointing at is beyond me; why don't you imagine that there's something there?... XD

Ah, well. Enjoy.

Inspector Carmelita Fox is (c) SuckerPunch Productions. This pic is (c) Kimberly C.