All of my Friends( gift from SSonicSShadow)
All of my Friends( gift from SSonicSShadow)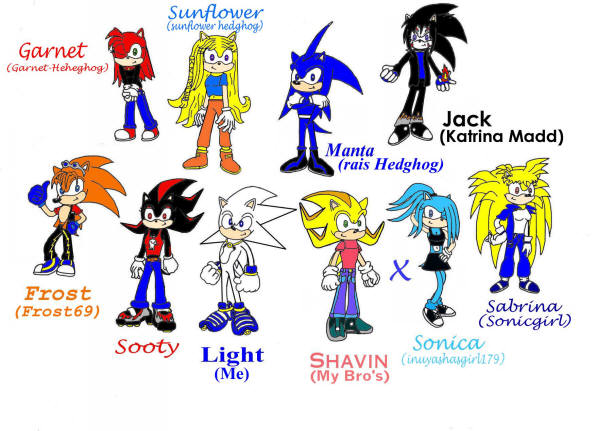 Description
Hi again. Well here ya'll go, this is a gift for all of my friends. This is all of the people that has been great friends to me all of mine time being on this site. Here is the list,

Light belongs to me,
Sabrina to Sonicgirl,
Sooty to Sooty,
Frost to Frost62(sorry Frost, I misspelled your name, sorry again),
Garnet to Garnet-Hedgehog, Sunflower to sunflower hedghog, Manta to rais hedgehog,
and Jack to Katrina Madd.

Thanks guys for being such great friends to me and my brother. Sorry if I left anyone out. Thanks again and I hope ya'll like it.