Key Bearers During the Battle
Key Bearers During the Battle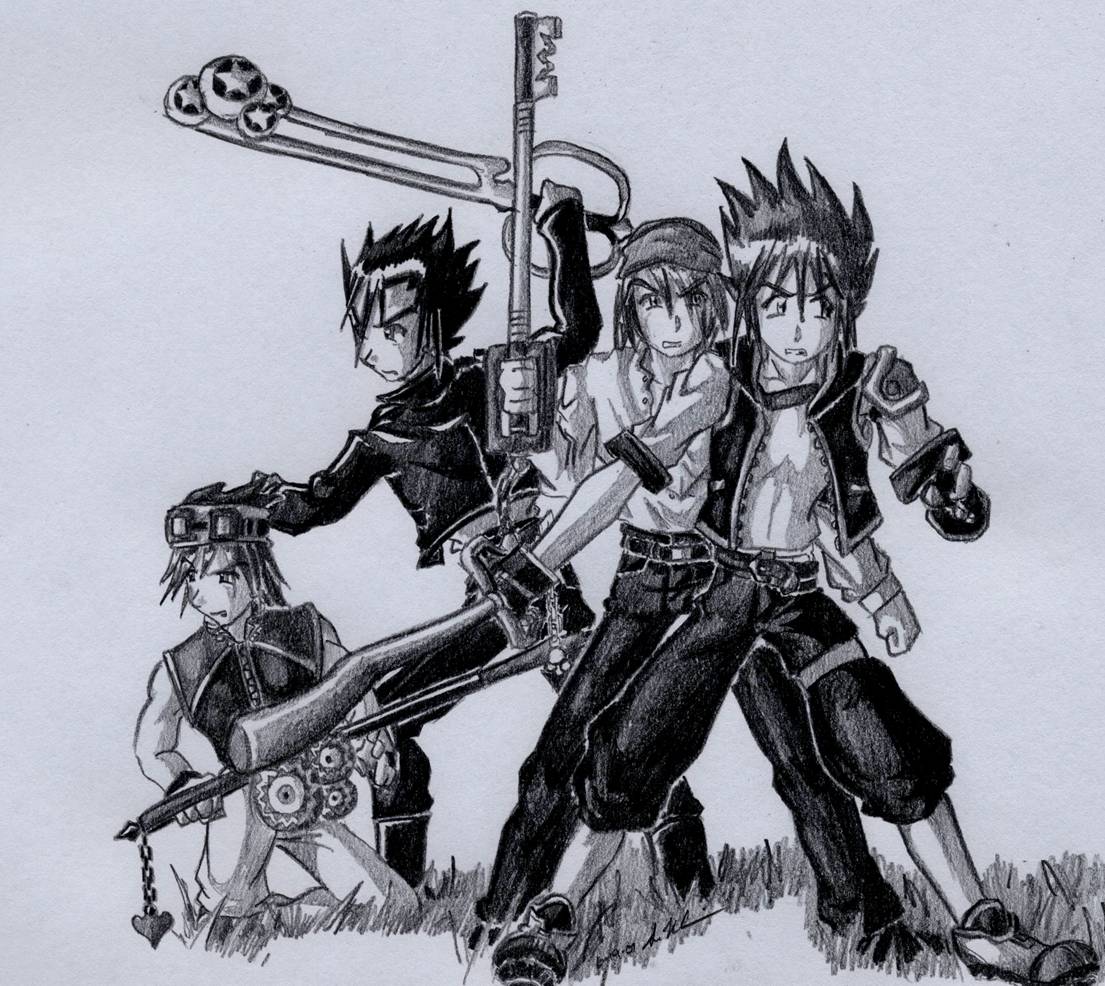 Description
Four friends, close since childhood, bear their keyblades in an epic battle, seeking glory and eternal enshrinement as being the great heroes of their world. But they have little knowledge of the true reality of battle. And the seeking of glory is seldom recognized.

By the way, for those of you who commented on the picture prior to this one...

No, that is not Sora on the far right...