Vincent Plush Doll
Vincent Plush Doll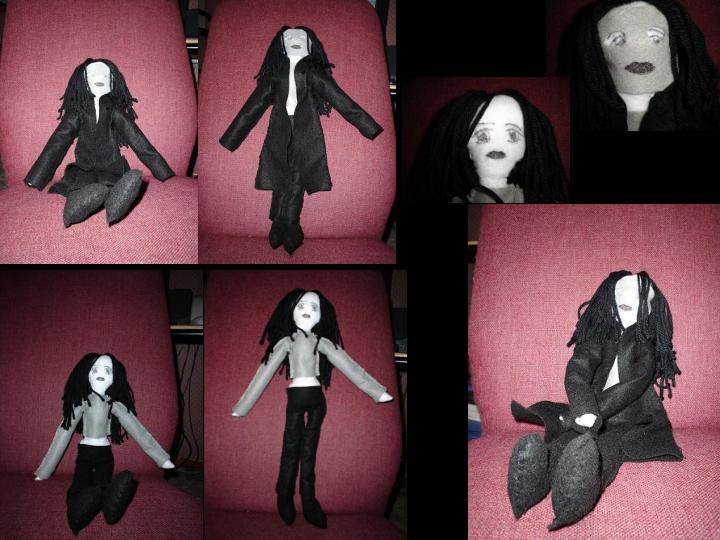 Description
Pictures taken of my Vincent Sinclair doll, one of the killer's from "House of Wax". This doll is based of the new remake of the movie.<br />
The doll stands about 17 1/2 inches tall and is made completely of felt, except for the hair which is made of yarn. He is stuffed with some stuffing, and his face is drawn on.<br />
His mask and trench coat are removable, but the rest of his clothes are not.<br />
His face and the lips of his mask were drawn on with a fine tipped black Sharpie marker.<br />
The doll was made over the course of the last five days, around 10 hours were put into it. <br />
I realize that it isn't perfect, but I am truly happy with this. The only problem is that his hair isn't stitched in good enough, and he's losing a few strands here and there. I'll have to go in and stitch it up a bit more. I love him though, none the less. And I'm extremely proud of him!<br />
And I know, it's not a drawn picture, but I still believe it deserves a place in my gallery!<br />
Comments? Questions?<br />
And yes, I did sew everything on this doll from scratch.
General Info
Comments
4
Media
Unspecified
Time Taken
Reference