Jedi Titans Concept: Darth Fearr
Jedi Titans Concept: Darth Fearr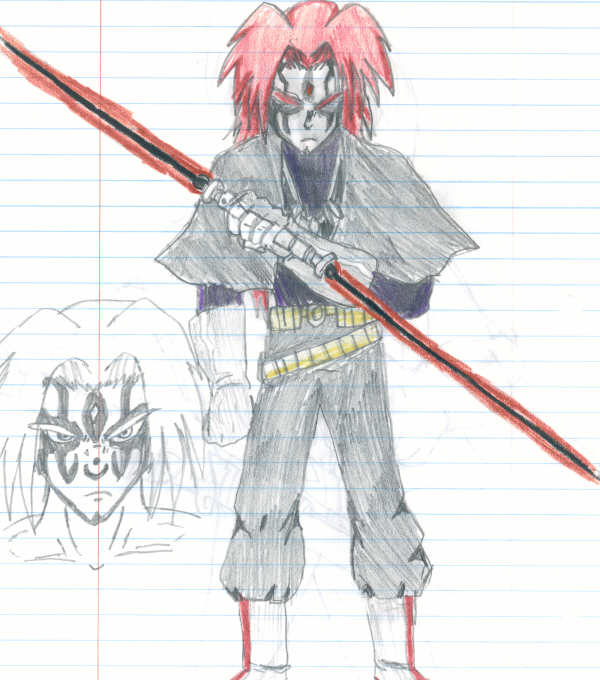 Description
Okay, Nate, here's an early concept for Shadowfire in Jedi Titans. I'd like to call this a rough copy, but that's an overstatement. It's more like a jagged copy.<br />
<br />
Darth Fearr is(obviously) one of the Sith. He is a very mysterious and quiet character, but strikes fear into people's hearts. Darth Fearr constructed his lightsaber using two crystals, one on each side. Both crystals are red, but Fearr uses his power to enhance his blade, which is why the lightsaber emits a red and black glow. Otherwise, he hardly uses his abilities, and instead uses the various forms of the force, such as the force choke. He also has some sort of relationship to Darth Raven, although the specifics are unclear.<br />
<br />
.....Clearly there is an influence of Darth Maul here, Nate. I can't help it, but he's my favorite Sith(next to Vader)! If you'd like to make suggestions about his look, bio, use of the force, etc. then please tell me.
General Info
Comments
2
Media
Unspecified
Time Taken
Reference