Brothers(....and Crow...)
Brothers(....and Crow...)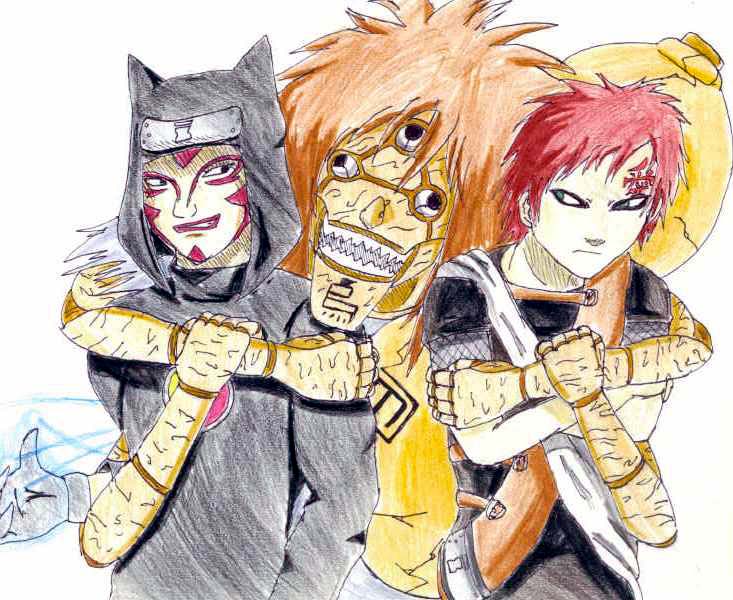 Description
New fanart pic! I don't usually do too much fanart, but my brother provoked me into drawing this pic. He got that game Clash of Ninja 2 the other day, and I think it's pretty good for being so simple.

I found out Kankuro was in the game, and I was psyched! Kankuro's one of my favorite characters, and I've been dyin' to draw him, so I did that and drew Crow and Gaara for the fun of it!

This time I remembered to draw Gaara's gourd, so I feel I did pretty good this time. What I'm really proud of here, though, is how Crow turned out. I love Crow's design, and I got it down really well for my first time drawing it!
General Info
Comments
12
Media
Colored Pencil / Crayon
Time Taken
1 hour, 30 mins.
Reference
for design only