New character design
New character design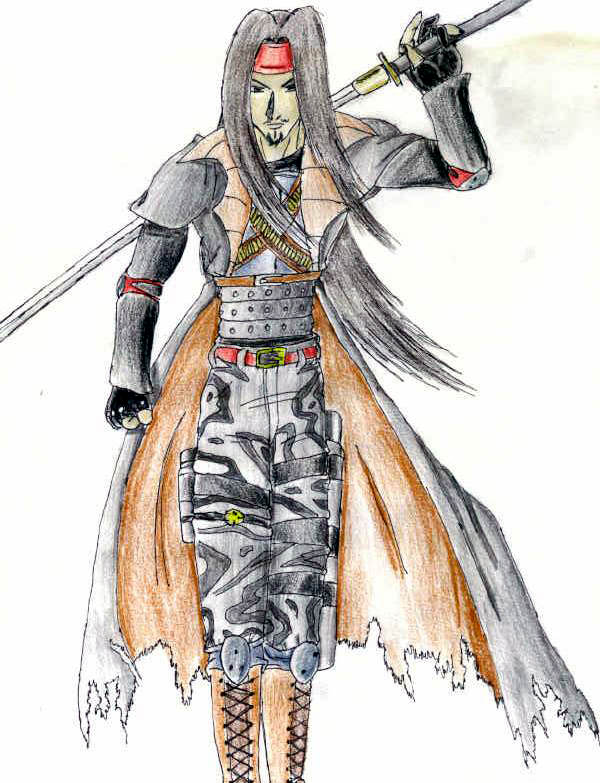 Description
So, this is a character I designed out of boredom last week. We've got these SOL tests at school, which are 2 hours long. If we come in as early as we do normally, we have to sit in the auditorium until the tests are over and classes start. So, I drew this guy during that time.

This guy was also just a bet I made with my brother, as I told him I could come up with a character and their backstory in under 10 minutes. Here's what I got on him:

His name's Demir Walsh, and he's the captain of a squad in a secret international military force. Their job? To keep supernatural forces from entering our world. Forces like ghosts, vampires, the undead, and sometimes even demons. Demir's squad takes care of eastern Europe, and part of Africa.

Demir joined this organization(....which needs a name.....) due to his extraordinary skill as a soldier back in the U.S. He wanted to join this group since he was 17, due to a zombie outbreak in his hometown, which made Demir have to kill his undead little sister in order to save the rest of his family. She was only 8. He wants to prevent anyone else from having to do the same to their loved ones.

Oh, also! That weapon of his is a long katana, but it's not just that. It's also an assault rifle. the sheath, which has a trigger on it, actually connects to the guard of the sword, and the end of the hilt is where the rifle is. The bullets are also stored inside the blade.

.....wow, that was a lot to type! So, uh, almost all of this was out of the blue, but lemme know what y'all think, huh?
General Info
Comments
5
Media
Colored Pencil / Crayon
Time Taken
2 hours
Reference
none