Tenting...
Tenting...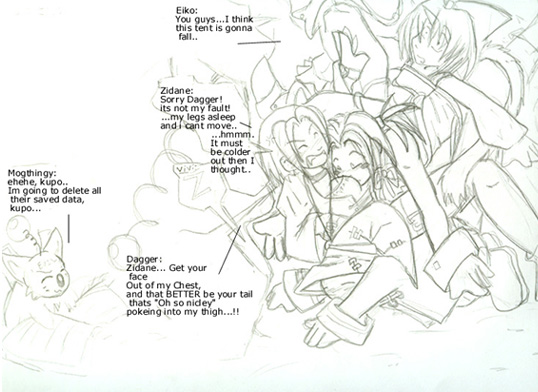 Description
Inspired by a conversation with a friend about how they mamadged to all fit indise those stupid little tents...<br />
<br />
Yes, i know its kinda hard to figure out whos limbs belong to who..but if you look hard enough im sure you can figure it out. <br />
<br />
I chose Vivi, Zidane, Dagger and Eiko, because there the characters i always have on my team<br />
<br />
Anywhoo...yes...that is an EVIL moogle.. <br />
<br />
Rated for Daggers boobs and Zidanes......"Tail"... yeah...
General Info
Comments
23
Media
Unspecified
Time Taken
Reference